New Features in Windows 11 Beta: A Sneak Peek into the Upcoming Changes
Windows 11's beta channel has recently received new features that are expected to be a part of the upcoming 23H2 update. In this article, we will take a closer look at the exciting additions and improvements coming to Windows 11.
New Settings Homepage in Windows 11 Beta
One of the notable changes in Windows 11's beta version is the redesigned Settings homepage. With the new design, Microsoft aims to provide users with a more dynamic and personalized experience. The new settings homepage will offer convenient access to recently used or common settings, making it easier for users to find and manage various system configurations.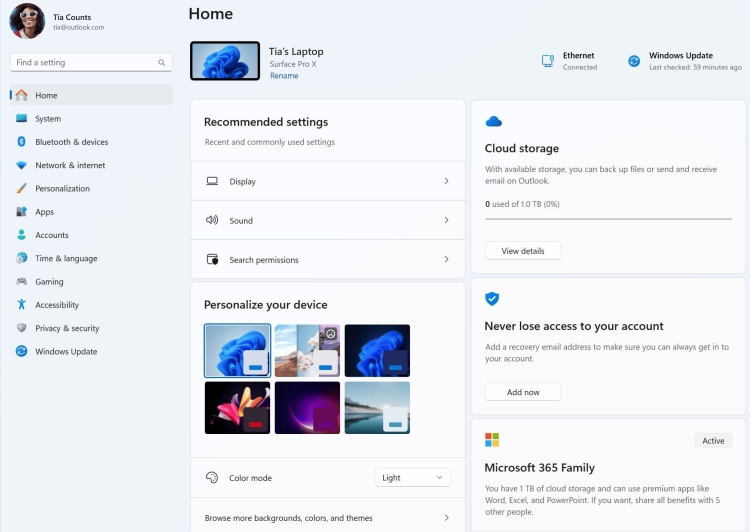 The home page view of Settings will include up to seven interactive cards, offering quick access to tasks such as cloud storage settings, personalization menu, actions related to Microsoft 365 and Xbox Subscription, Bluetooth devices, and more.
New Backup App in Windows 11 Beta
In addition to the revamped settings, Microsoft is introducing a new dedicated Windows Backup app in Windows 11 beta. This app aims to make the process of moving to a new PC much easier. Users can safely back up their data, apps, and other settings using this application. Moreover, the new update allows users to easily reinstall pinned start menu and taskbar applications on a new PC, whether the apps are from the Microsoft Store or available on a website.
These are just a few highlights of the new features coming to Windows 11 beta. To learn more about the recent fixes and improvements, you can visit the official Windows Insider blog. Remember, it's advisable not to install Windows 11 Insider on your main computer as these early insider builds may not be the most stable operating systems for daily use.
We would love to hear your thoughts on these upcoming new Windows 11 features. Feel free to share your opinions in the comments section below.