Why is Loki Glitching in Season 2? Explained
Loki season 2 picks up exactly where the God of Mischief's adventures ended in the first season. But this time, Loki finds himself dealing with a new set of problems. He finds himself time-slipping, which is much like the glitching we saw in Spider-Man Across the Spider-Verse, but there's a slight difference between both, which we will discuss later in the article. When I first saw the Loki season 2 trailer, I remember asking myself how or why this was happening. If you asked yourself the same question, let's try to figure out together why Loki is glitching in Loki season 2.
What is Time Slipping in the Loki TV Series?
Ever since the trailer for Loki Season 2 was aired, everyone witnessed Loki glitching in a very similar manner to how we witnessed Miles Morales glitching in Spider-Man Across the Spider-Verse, but it turns out to be a completely different thing altogether. In the trailer, we see Ouroboros (OB, played by Ke Huy Quan) tell Mobius that Loki is "Time-Slipping."
Time Slipping is a concept first introduced in the comics in the year 1995 in a mutant named Rina Patel, who is known as Time-Slip and is a member of the X-Force. If it's not evident by her name, her superpower is to manipulate time itself. Now there's very little chance that what Loki is experiencing in season 2 is related to Rina Patel's Time Slipping, but it sure is inspired by her abilities.
If we take that into consideration, Time Slipping is basically the ability to travel through time but the only difference here is that Rina did it of her own free will and could control it. Loki, on the other hand, seems to have no control over the phenomena and he travels through time randomly.
Why Loki Slips Through Time in Season 2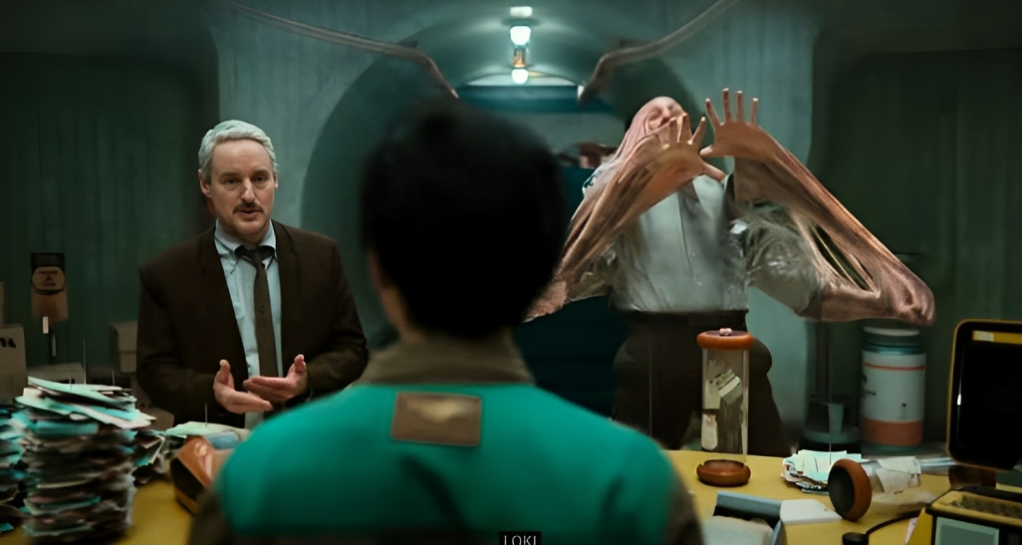 Well, at the time of writing, the accurate answer to this question has not been revealed to us because obviously, Loki season 2 has not aired yet. Also, the creators don't want us to lose interest in the central conflict of the series. However, we do have certain theories on why this is happening. The first one is that in Loki season 1 (read recap), Loki's encounter with the One Who Remains and the absolute disruption of the timeline might have caused this to him.
Another theory I have for Loki's time slipping is his return from the void where he almost cheated death. In Loki season 1, we got to know that the void is the end of time. So, what if Loki's return from the literal end of time caused him to mess up his existence in the timeline, thus causing him to glitch through time?
I think the true answer to why Loki slips through time in season 2 is going to be a little more complicated than that, but I think this is also the best part about how this series has been advertised. You just cannot figure out why any of the things that happen are happening, thus compelling the audience to watch the series.
So all we can do is wait for October 5th to learn the answer to what has happened with our beloved God of Mischief. Moreover, if you are wondering when will season 2 be available to watch, we have prepared a Loki Season 2 release date and time guide with release times for different regions and countries.