WhatsApp Introduces Skip Gesture for Videos
WhatsApp is constantly testing new features to enhance user experience. The latest feature being tested is a new skip gesture for video playbacks. This feature allows users to easily skip forward or backward while playing a video by tapping on the screen. It is a much-needed feature that will make video navigation more convenient and efficient.
WhatsApp Tests a New Feature for Videos
According to a recent report by WABetaInfo, WhatsApp has released a beta update for Android (version 2.23.24.6) which includes the new skip gesture for videos. The update introduces forward and backward icons on either side of the play/pause option. Users can double-tap the forward option to skip ahead 10 seconds and double-tap the backward option to go back 10 seconds. This feature is similar to the video playback controls on YouTube. Below is a screenshot of the feature: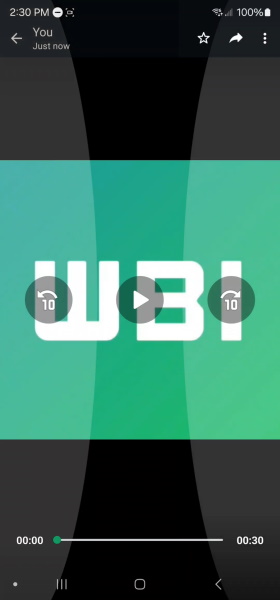 The skip gesture feature makes it easy for users to navigate through videos and quickly jump to a specific part they want to watch. It is also useful for rewinding to important moments within a video. In addition, WhatsApp is testing a reply bar feature for videos and images in conversations, allowing users to quickly respond to media received.
Furthermore, WhatsApp is expected to introduce an alternate profile option to enhance user privacy. The official release dates for these features are yet to be announced, as beta testing is still ongoing. We will keep you updated on any new developments. Let us know in the comments below if you're excited about the skip gesture feature for videos on WhatsApp!