Use Your Phone Number To Login To WhatsApp Web
Meta has been updating WhatsApp's Web version quite regularly with useful features like the ability to use WhatsApp on two phones and to have calls with up to 32 people on the web, among other things. And this time around it looks like you will get a much easier way of linking your WhatsApp account on the Web. Here's how.
Link Your WhatsApp Account with Your Phone Number
Based on a WABetaInfo report, it will soon become possible to log into your WhatsApp web account using your phone number. This has been spotted as per the latest WhatsApp Beta for Android version 2.23.14.18 update. The feature dubbed "Link with phone number" will allow you to log into your WhatsApp account finally without scanning a QR Code.
Although still in beta testing for Android users, this feature allows for better connectivity even in previously impossible situations. One of my colleagues has successfully activated the new "link with phone number" feature on his WhatsApp account. It has enabled him to seamlessly log into his account without any hiccups. So, in order to help you easily use this feature once it goes live for you check out the detailed breakdown on how you can log into your WhatsApp account using your phone number below.
Steps to Log into WhatsApp Web Using Your Phone Number
1. Go to WhatsApp Web, tap the "Link with phone number" option, and enter the 10-digit phone number.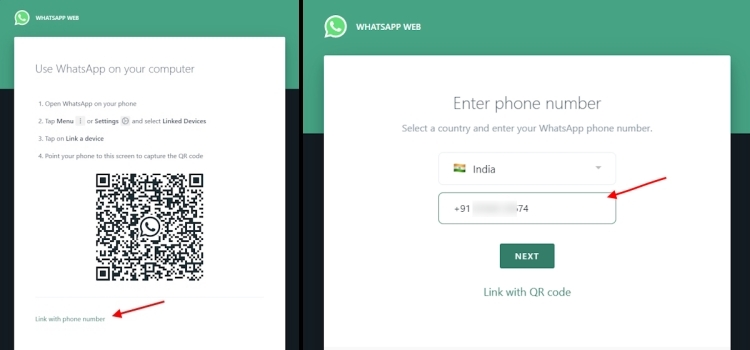 2. You will get a unique 8-digit code that you will need to enter on your Android device.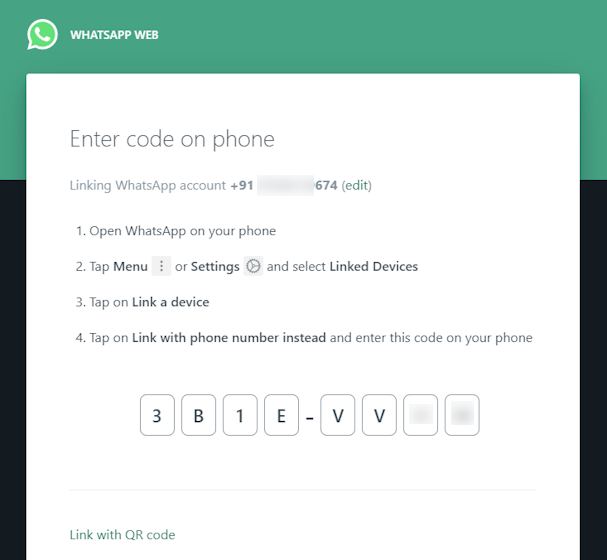 3. A notification with the prompt "Are you trying to link a device?" will appear and you will have to click on "Confirm" to continue. Enter the code on the next page and voila! You are done!
As of now, there is no indication of this feature being available on WhatsApp for iOS or for other stable versions for that matter. We shall let you know once there's word on the wider availability. So, stay tuned, and do share your thoughts on the feature in the comments below.