Vivo iQOO 12 with Snapdragon 8 Gen 3: Release Date Revealed
Vivo's iQOO brand is rapidly gaining popularity by offering a range of capable smartphones at various price points. Now, after much anticipation, we finally have exciting details about the upcoming iQOO 12 smartphone. Read on to find out about the release date and more.
Vivo iQOO 12 with Snapdragon 8 Gen 3: Release Date
Nipun Marya, CEO of iQOO India, recently confirmed in a post on X.com (formerly Twitter) that the iQOO 12 will officially be launching on December 12, 2023. This announcement follows earlier teasers about the phone's launch in China. The iQOO 12 is set to be India's first smartphone featuring the Snapdragon 8 Gen 3, making it one of the most highly anticipated smartphone launches of late 2023.
As a premium partner of iQOO, BMW is expected to release an exclusive iQOO 12 model with a design language that reflects the iconic BMW brand. The phone will be launched under the 'Amazon Specials' category, suggesting that it will likely be available exclusively through the retailer at the time of launch. With rumored exciting specifications, the Vivo iQOO 12 is generating a lot of hype.
Vivo iQOO 12 with Snapdragon 8 Gen 3: Specifications
The iQOO 12 is set to launch with the Snapdragon 8 Gen 3 chipset, which is a brand-new chip from Qualcomm offering upgraded performance and several new features. Comparisons between the Snapdragon 8 Gen 3 and the Apple A17 Pro have yielded exciting results. Here are some of the speculated and expected features of the upcoming iQOO 12:
1/1.3″ primary camera sensor, triple camera system
Significantly improved telephoto & ultrawide cameras
Up to 100X digital zoom on telephoto camera featuring periscopic design
Vivo Q1 chip for optimized gaming experience
Ultra-high refresh rate
Hardware accelerated ray-tracing powered by Snapdragon 8 Gen 3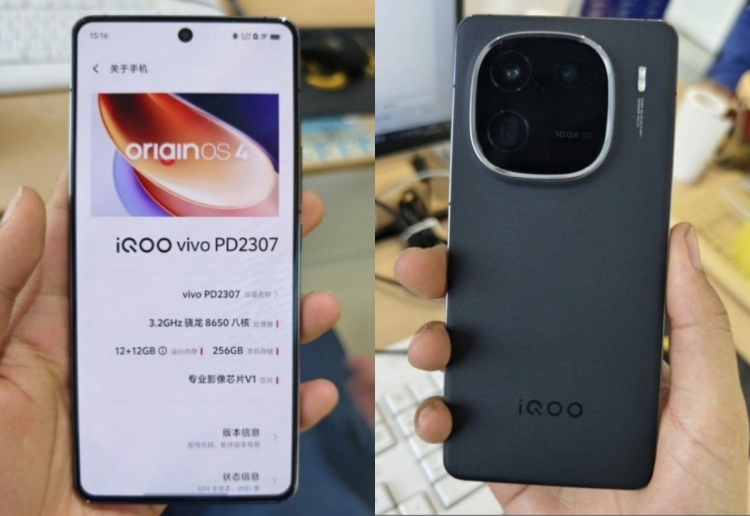 Recently, hands-on photos of the iQOO 12 have surfaced on Weibo. The device looks impressive in both its design and specifications. While it remains to be seen how it performs in real-life usage, the iQOO 12 has the potential to be a great smartphone. We eagerly await its official launch.
What are your thoughts on the upcoming Vivo iQOO 12 smartphone with Snapdragon 8 Gen 3? Are you excited for its launch? Let us know in the comments below.