Counter-Strike 2 Not Coming to macOS; Valve Confirms
After months of deliberation and waiting with bated breath, Counter-Strike 2 finally launched and had a good reception. However, the much-awaited game did not appear on the macOS platform. Many expected that CS2 would come to Apple systems as well. Unfortunately, Valve has confirmed that Counter-Strike 2 is not launching for Apple's Mac lineup of personal computers that use the macOS operating system. There are a variety of reasons for this. Let's discover why and discuss how you can still play CS:GO on macOS through another version.
Counter-Strike 2 Not Coming To macOS; Valve Confirms
In a Steam support FAQ page, Valve explains that Counter-Strike 2 (CS2) is the 'largest technical leap' in the franchise's history. However, the new game simply demands additional power from your system specifications and, hence, is harder to run than CS:GO. Another major reason is that the gamers who play CS:GO on macOS only make up about 1% of the active base. Therefore, Valve has officially discontinued support for the macOS platform, so Counter-Strike 2 is not coming to the macOS operating system.
In addition to this, Counter-Strike 2 (CS2) will exclusively be supported on a 64-bit Windows operating system and also the Linux OS. Graphics cards supporting the DirectX 9 API and even 32-bit Windows will also not be supported on CS2. A GPU supporting the newer DirectX APIs will work fine, even if they aren't too powerful (we got 60-100FPS with the best CS2 settings on an Intel-integrated graphics laptop).
In the future, there could be a way to play Counter-Strike 2 on Macs by using Windows on them. We will update you if that happens, but for now, it is not possible. Players who have purchased a Prime Status Upgrade in CS:GO or CS2 are eligible for a refund until December 1, 2023. So, if you have purchased Prime between the date when the CS2 beta was launched (March 22, 2023) and the official CS2 release (September 27, 2023), you can apply for a refund of Prime Status Upgrade, which costs $14.99. Gifts, CD keys, and banned accounts are not eligible for a refund.
CS:GO Legacy Version Will Be Available For All
As you know, CS:GO is the older Counter-Strike game that has been taken off the Steam Store. But you can still install the CS:GO legacy version. To do this, simply go to the Properties for Counter-Strike 2 in your Steam Library. Then, under 'Betas,' select csgo_legacy, which is present under the drop-down menu. The CS:GO legacy version will start downloading, and when you launch the game, you will be greeted with the older version based on Source 1.
You can play CS:GO legacy version on macOS, Windows, and Linux. After January 1, 2024, the CS:GO legacy version will stop receiving support from Valve. Because of this, the CS:GO legacy version will be playable, but it won't have dedicated matchmaking. To play with guns in your CS:GO inventory, you must play CS2, which transitions all the previous items to the Source 2 engine.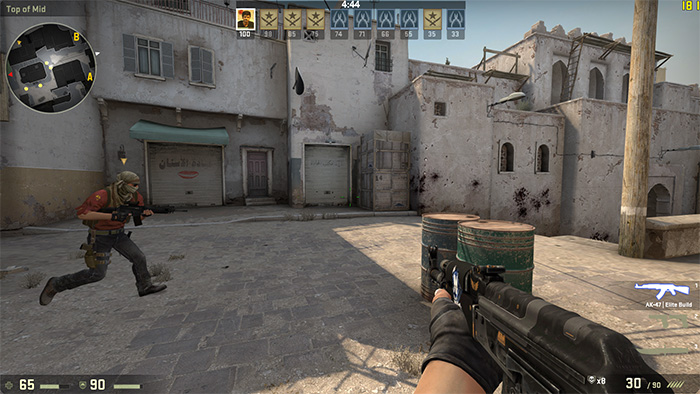 Still, many will thank Valve for not deleting CS:GO completely from Steam. Players can play Counter-Strike with bots on the older map, and there is a chance that community servers could still be hosted in it. Honestly, even though the player base was small, I wish that Valve had put in the effort to support the macOS platform. The ARM-based M-series chips by Apple are powerful enough but require the effort of game devs to make new games on them. What are your thoughts on Counter-Strike 2 not launching on macOS? Let us know in the comments below.