Aquaman 2 (aka Aquaman and the Lost Kingdom) Trailer Revealed: What to Expect from the Upcoming Superhero Movie
So finally, Jason Moma is back on the big screen as Arthur Curry/ Aquaman in the upcoming DC movie Aquaman 2. This movie has been in anticipation for quite some time now, and we received its first trailer today. And honestly, everyone is curious about what's next in store for Aquaman and how this film will perform in light of the Amber Herd controversy. So, let's check out the Aquaman 2 (aka Aquaman and the Lost Kingdom) trailer to learn what to expect from this upcoming superhero movie.
Aquaman and the Lost Kingdom Trailer is Here!
In the teaser released on 11 September 2023, we see some clips from Aquaman and the Lost Kingdom but we can't really figure out the plot of this movie. But now that the official trailer of Aquaman 2 has just dropped, I can safely say that we are in for one hell of a ride. The VFX of this movie, by the looks of it, seems to be well done.
We also get to see Aquaman sporting some kind of a suit that makes him invisible. Moreover, as revealed in the teaser, we know that the villain of the Aquaman 2 movie will be Black Manta, who we see engaging in combat with Aquaman. All the fight sequences shown in the trailer, the direction, the cinematography, everything looks to be top-notch.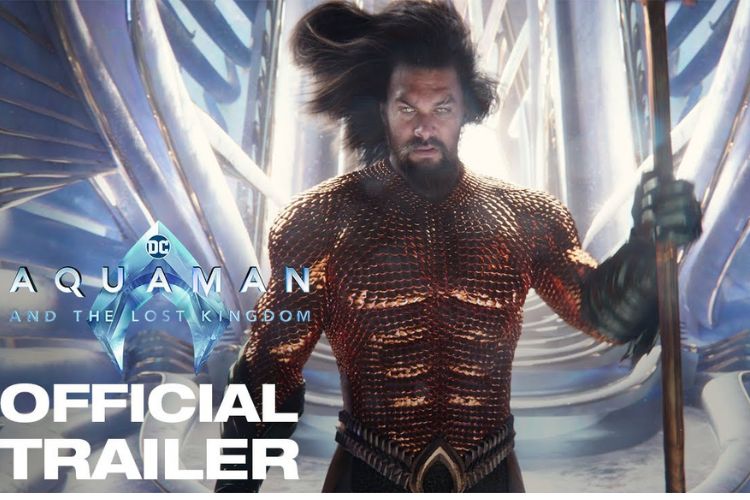 According to this trailer, Black Manta is using an ancient tool of mass destruction known as the Black Trident to destroy everything Arthur holds close to his heart. We see it emit some form of green energy that seems to bring back an ancient evil army of the dead and give Black Manta superhuman abilities.
I don't know about you guys, but by the looks of this trailer, we can say for sure that DC is back in the game, not with a bang, but with a splash. So, let me know in the comments what you think of the trailer and if, according to you, this movie is worth a watch or not. If you think it is, I'll see you in the theaters on December 20! So mark your calendars.