Tecno Phantom V Flip: India Launch Confirmed
Tecno is all set to launch its second foldable phone, the Phantom V Flip, to compete with the likes of the Samsung Galaxy Z Flip 5 and the Oppo N2 Flip. The flip-style phone will have a global launch on September 22, and it has now been confirmed that it will be available in India as well. Here's everything you need to know about the Tecno Phantom V Flip.
Tecno Phantom V Flip India Launch
Tecno has announced that the Phantom V Flip 5G will be available in India via Amazon. A dedicated microsite has also been created for the launch. Although the global launch is scheduled for September 22 at 12:30 pm, the availability date in India is yet to be revealed.
From the listing, we can gather that the Phantom V Flip boasts a glossy finish with rounded edges. The back of the phone has a textured surface and features the Phantom branding. The phone will be available in purple and black color options, as confirmed by the listing.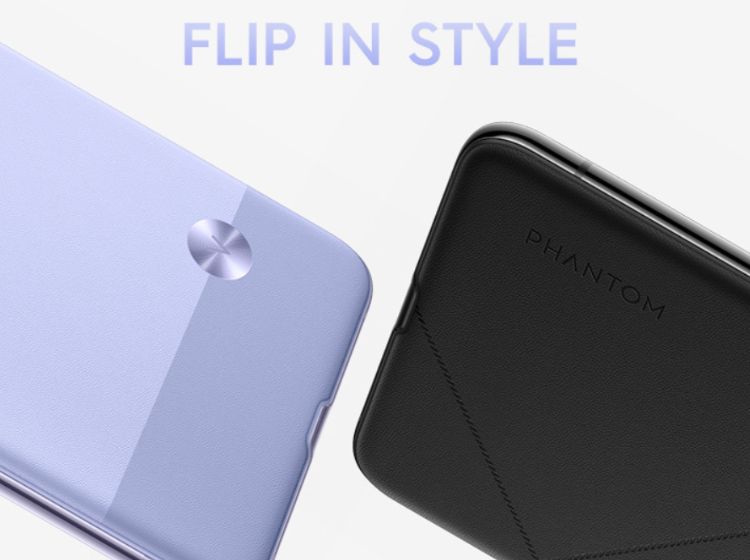 Source: Tecno
Interestingly, a recent listing on Alibaba reveals that the foldable phone will have a large circular cutout at the back, designed for a round cover display surrounded by the camera setup. This design is unique compared to other foldable phones, which typically feature a square secondary display. However, we'll have to wait and see how it looks in real life and whether this design makes it to the final product.
Now, let's talk about the specifications. The Tecno Phantom V Flip 5G is expected to sport a 6.9-inch primary display with a 144Hz refresh rate, along with a 1.32-inch secondary display featuring a 120Hz refresh rate. It is likely to be powered by the MediaTek Dimensity 1300 chipset and will feature a 64MP rear camera, a 32MP selfie shooter, a 4,000mAh battery with 66W fast charging, and more. While the pricing details are still unknown, it is speculated that the phone will fall under the Rs 50,000 price range, making it a highly competitive option in the flip phone segment.
Tecno has also confirmed that the Phantom V Flip will be "Made in India," and the company's 1200+ service centers will ensure easy repairability, if required. However, the exact launch date for India is yet to be revealed and might coincide with the global launch. We will keep you updated with more details as soon as they are available.
Are you excited about the Tecno Phantom V Flip 5G? Let us know in the comments below!