Sony SRS-XB100: The Ultimate Portable Speaker for Exceptional Sound
Sony SRS-XB100: Specs and Features
The Sony SRS-XB100 is an innovative and powerful portable speaker that is designed to provide exceptional sound quality. With its sleek cylindrical design and lightweight construction, it offers both style and convenience. Available in Black, Blue, Light Green, and Orange colors, this speaker is perfect for music enthusiasts who are always on the go.
One of the standout features of the Sony SRS-XB100 is its use of a passive radiator with an off-center diaphragm and a dedicated Sound Diffusion Processor. This combination ensures that the speaker delivers distortion-free sound even at high volumes, creating an immersive listening experience. Additionally, the speaker can expand its sound stage, providing a wider audio coverage for a more enjoyable listening experience.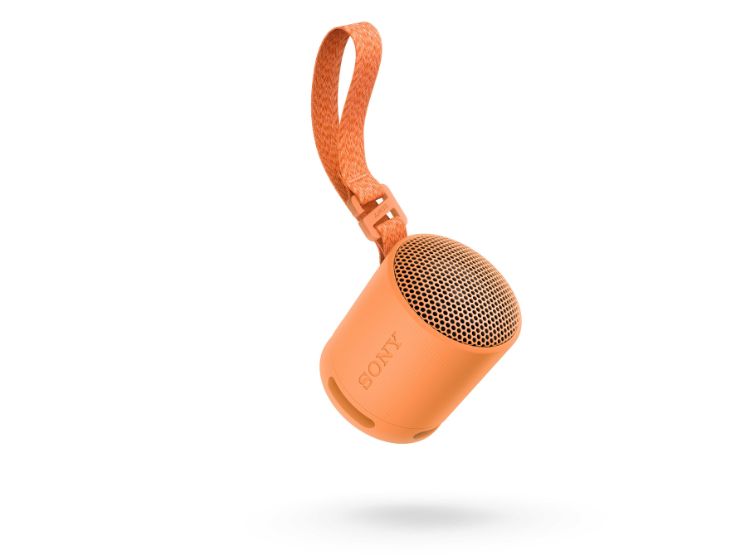 With a single charge, the Sony SRS-XB100 can keep the party going for up to 16 hours. Whether you're at a beach, camping, or hosting a backyard gathering, this speaker has got you covered. It also features a convenient USB Type-C charging port and a dedicated charge indicator so that you can easily keep track of its battery life.
Furthermore, the Sony SRS-XB100 boasts an IP67 rating for water and dust resistance, making it suitable for outdoor use without worrying about accidental splashes or rough weather conditions. This rugged durability adds to its versatility, ensuring that the speaker can withstand various environments.
In terms of connectivity, this speaker offers seamless Bluetooth connection and supports Google Fast Pair technology. This means that you can quickly and easily connect your device to the speaker without any hassle. Additionally, with its built-in microphone and Sony's Echo Cancellation Technology, you can enjoy hands-free calling with crystal-clear sound quality.
Price and Availability
The Sony SRS-XB100 is priced competitively at just Rs 4,990, making it an affordable option for those looking for a premium portable speaker. You can purchase it directly from the official Sony website or visit Sony offline retail stores. The speaker is also available on popular e-commerce platforms such as Flipkart and Amazon, giving you multiple options for hassle-free shopping.
Experience music like never before with the Sony SRS-XB100. Immerse yourself in its exceptional sound quality and take your listening experience to new heights. Don't miss out on this portable speaker that combines style, durability, and outstanding performance. Get yours today and enjoy music wherever you go!
Buy Sony SRS-XB100 via Amazon