PlayStation Portal Remote Player: The Ultimate Cloud Gaming Console
Sony has recently unveiled its latest gaming innovation, the PlayStation Portal Remote Player. Designed to provide the most immersive cloud gaming experience, this portable console is packed with impressive features and cutting-edge technology. In this article, we'll explore the specs, pricing, release date, and more.
PlayStation Portal Remote Player: Specs and Features
The PlayStation Portal Remote Player is specifically designed as the ideal device for playing PlayStation 5 games on the go. It boasts a sleek and ergonomic design that ensures optimal comfort during extended gaming sessions.
One of the standout features of this console is its integration of the DualSense controller. With adaptive triggers and haptic feedback, the Portal Remote Player delivers a gaming experience that is on par with the real PS5. These features contribute to the quintessential PlayStation 5 gaming experience, making it a must-have for gaming enthusiasts.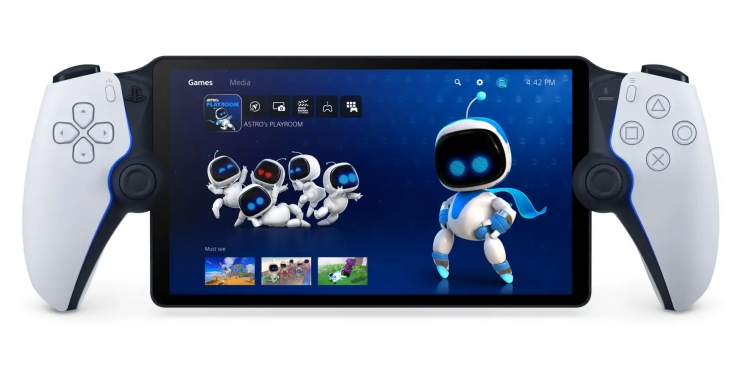 Featuring an 8-inch vibrant LCD screen capable of 1080p resolution at 60fps, the PlayStation Portal Remote Player offers stunning visuals. However, specific details about the screen's specifications are yet to be revealed. Nevertheless, Sony is confident that it provides an exceptional viewing experience.
In terms of connectivity, the console comes with a USB-C port, built-in speakers, and a 3.5mm headphone jack. For smooth gameplay and seamless streaming, a minimum Wi-Fi speed of 5Mbps is required. Sony recommends a speed of 15Mbps for the optimal gaming experience.
In addition to the console, Sony has also introduced a range of accessories to enhance the gaming experience. The Pulse Elite wireless headset, featuring lossless audio support, provides immersive sound quality. Moreover, they have released wireless earbuds, known as the Pulse Explore, perfect for gaming on the PlayStation Portal Remote Player or the PS5 itself.
Price and Availability
The Sony PlayStation Portal Remote Player is available at a competitive price of $199.99 (~ Rs 16,500). Sony plans to launch this highly anticipated console later this year, although an exact release date has not been disclosed.
If you're a PS5 user, investing in the PlayStation Portal Remote Player could greatly enhance your gaming experience. Whether you want to enjoy your favorite games on the go or experience the full power of the PS5 in a portable form, this device is definitely worth considering.
Stay tuned for updates regarding the official launch date and pre-order details. In the meantime, don't forget to check out our article on the best PlayStation 5 games that you should definitely add to your gaming collection.