Samsung Freestyle 2: The Next-Gen Portable Projector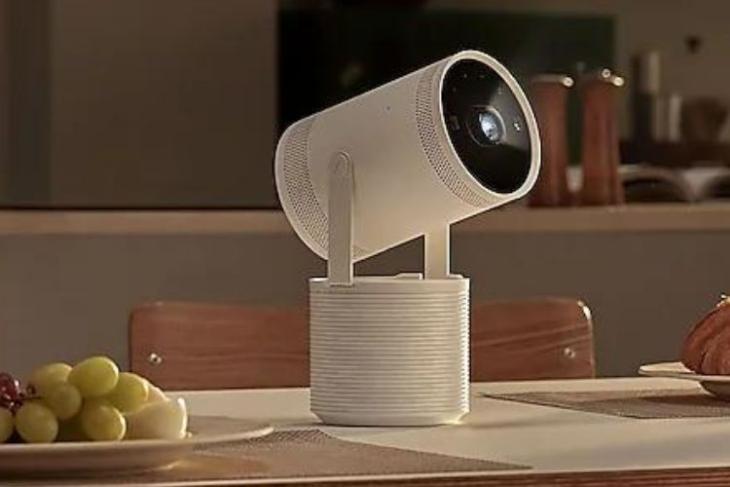 Samsung Freestyle 2: Specs and Features
The Samsung Freestyle 2 is an advanced and innovative portable projector that takes your entertainment experience to the next level. With its ability to project on any surface, you can turn any room into a theater and enjoy a screen size of up to 100 inches. The Full HD screen resolution ensures sharp and vibrant visuals, while Samsung's Auto Leveling, Auto Focus, and Auto Keystone technology optimize the picture for the best viewing experience.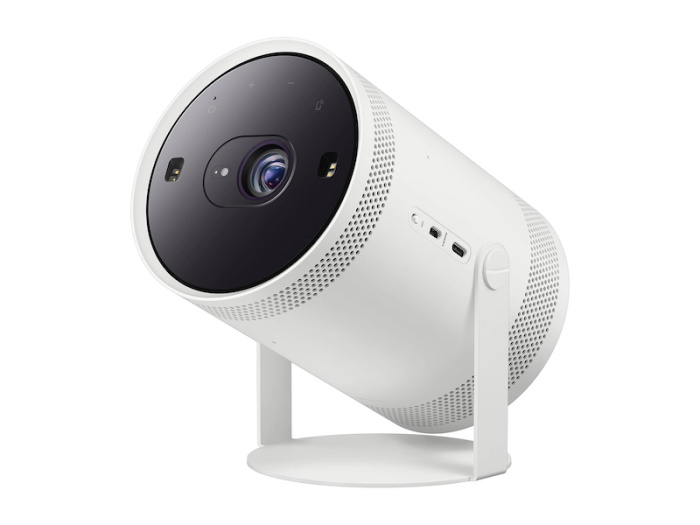 The Freestyle 2 comes with a unique feature that sets it apart from its predecessor. It now allows you to play games from anywhere. With support for Samsung's Gaming Hub and access to 300 games, you can enjoy an immersive gaming experience wherever you go. The projector is compatible with popular gaming platforms like NVIDIA GeForce NOW, Xbox, Amazon Luna, Utomik, Antstream Arcade, and Blacknut. You can even connect a Bluetooth controller to enhance your gaming sessions.
In addition to gaming, the Freestyle 2 also offers a wide range of entertainment options. It supports popular apps like YouTube and Spotify, allowing you to stream music and watch online content directly on the projector. The projector runs on Tizen OS, which provides access to various apps, Samsung TV Plus, and live TV channels. With increased memory and screen mirroring capabilities via the SmartThings app, you can easily connect your devices and enjoy seamless content sharing.
The Samsung Freestyle 2 comes with a SolarCell remote, which is a step towards sustainability. The remote charges via solar panels, reducing the need for traditional batteries. It also features 5W speakers with Dolby Audio and built-in 360-degree sound, providing an immersive audio experience. Additionally, the projector supports Alexa, allowing you to control it with voice commands.
Price and Availability
The Samsung Freestyle 2 is priced at $799.99, making it more affordable than its predecessor. It is currently available for pre-order in the US, and if you pre-book by August 30, you can get a Freestyle IP55-rated case for free. Don't miss out on this opportunity to elevate your entertainment setup with the Samsung Freestyle 2.