Samsung SmartTag 2: The Ultimate Tracking Device for Your Belongings
Samsung, a renowned technology company, has recently launched its highly anticipated second tracking device, the Galaxy SmartTag 2. Building on the success of its predecessor, the Galaxy SmartTag, this new device boasts enhanced features and functionalities, making it the go-to choice for individuals looking to keep track of their valuable belongings. In this article, we will delve into the specifications, features, and availability of this impressive tracking device.
Samsung SmartTag 2: Specs and Features
The Galaxy SmartTag 2 exhibits a sleek and compact oval-shaped design, making it easy to attach to various items such as keys, luggage, and more. One of the standout features of this device is the inclusion of an ultrawideband chip, which allows for improved range and accurate tracking. Unlike its predecessor, the Galaxy SmartTag 2 also supports Bluetooth 5.3, ensuring seamless connectivity with compatible devices.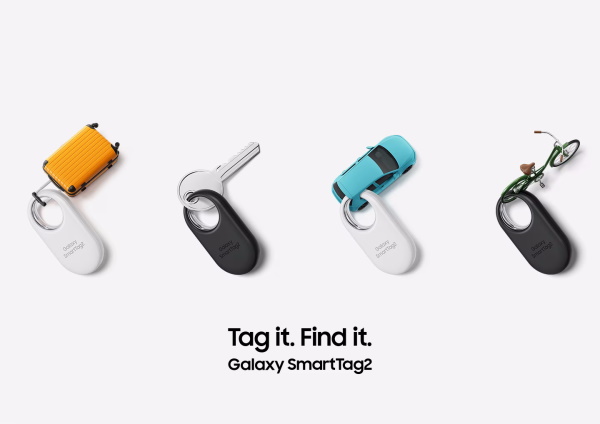 Furthermore, the Galaxy SmartTag 2 offers additional functionalities to enhance user experience. The device supports a Lost mode, which utilizes NFC technology to provide relevant information about the SmartTag's owner on the finder's iOS or Android device. This innovative feature simplifies the process of retrieving lost items. Additionally, users can take advantage of the Compass View and Search Nearby features to locate misplaced belongings effortlessly. In situations where locating the SmartTag becomes challenging, the Ring Your Tag option allows users to trigger a noise, aiding in the search process.
When it comes to endurance, the Galaxy SmartTag 2 excels. With a battery life of up to 500 days, users can rest assured that their tracking device will last for an extended period without the need for frequent recharging. Moreover, the device incorporates a power-saving mode, leading to a remarkable 40% reduction in battery consumption. Rated with an IP67 certification for water and dust resistance, the Galaxy SmartTag 2 ensures durability and reliability in various environments.
Price and Availability
Priced at an affordable Rs 2,799, the Samsung Galaxy SmartTag 2 offers exceptional value for money compared to its competitors, such as the Apple AirTag. Customers can conveniently purchase this tracking device from Amazon, Samsung's official website, and select Samsung Exclusive Stores. The Galaxy SmartTag 2 is available in two classy color options: white and black.
For added personalization and protection, users can choose between a silicon case, which comes in lavender, white, black, green, and blue colors, or a rugged case, available in green, white, and black colors. These accessory options allow individuals to customize their Galaxy SmartTag 2 according to their style preferences.
In conclusion, the Samsung Galaxy SmartTag 2 encompasses cutting-edge features that set it apart as a top-tier tracking device. With its impressive range, accurate tracking capabilities, and extended battery life, users can trust this device to safeguard their belongings effectively. Whether you want to keep track of your keys, luggage, or any other valuable item, the Galaxy SmartTag 2 proves to be an indispensable companion. Embrace the future of tracking technology with the Samsung Galaxy SmartTag 2.