Samsung Galaxy Watch 6 Series: Unveiling the Next Generation of Smartwatches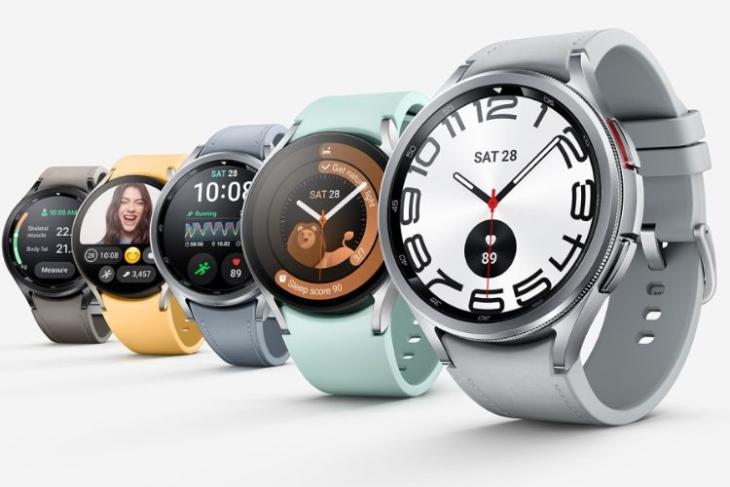 Samsung just concluded its highly anticipated Galaxy Unpacked event, where it introduced the next generation of its popular smartwatches – the Galaxy Watch 6 Series. This series consists of two models: the Galaxy Watch 6 and the Galaxy Watch 6 Classic, with the latter bringing back the beloved rotating bezel. Let's delve into the exciting features and specifications that these new Galaxy smartwatches bring to the table.
Galaxy Watch 6 Series: Specs and Features
The new Galaxy Watch 6 Classic proudly revives Samsung's iconic rotating bezel, as previously rumored. Both the Galaxy Watch 6 and the Watch 6 Classic feature a 20% larger circular display and 15% thinner bezels, providing a more immersive visual experience.
The Galaxy Watch 6 Series features a stunning 1.5-inch Super AMOLED Sapphire Crystal display, with an optional 1.3-inch size variant. These displays offer up to 2000 nits of brightness and come with Always-on-Display (AOD) functionality. Samsung also provides customization options for watch bands, with over 700 combinations available to suit individual preferences.
One notable aspect of the new Galaxy smartwatches is their enhanced sleep tracking capabilities. Users can access detailed sleep score factors, including total sleep time, sleep cycles, periods of wakefulness, and more. The watches even include a Sleep Coach function that utilizes sleep insights to help users achieve improved sleep cycles. Additionally, the Galaxy Watch 6 Series can adjust the settings of connected devices to create an optimal sleep environment.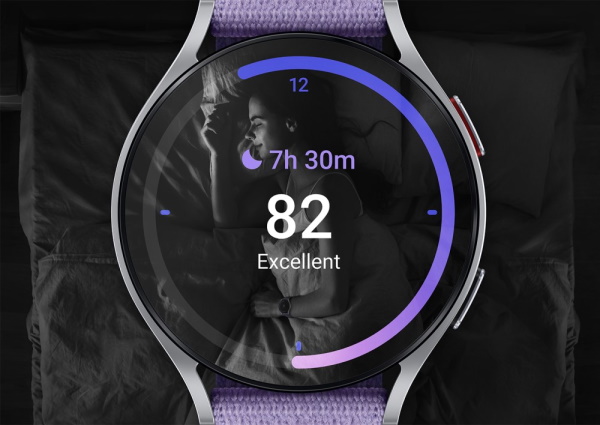 In terms of health monitoring, the Galaxy Watch 6 Series offers a variety of features. These include an SpO2 monitor, an ECG sensor, and a heart rate sensor. A highlight is the new Irregular Heart Rhythm Notification feature, which continuously tracks heartbeats for signs of Atrial Fibrillation (AFib), even during sleep. The watches can also measure skin temperature (similar to the Galaxy Watch 5 Series) and track menstruation cycles. The inclusion of a new skin temperature API enhances accuracy by employing advanced infrared technology. Similar to the Apple Watch Series 8, the Galaxy Watch 6 Series also features Fall Detection, which alerts users about potential falls during sleep or exercise.
Another exciting addition is the Body Composition feature, which provides detailed insights into metrics such as skeletal muscle percentage, basal metabolic rate, body water percentage, and body fat percentage. This information empowers users to set personalized goals and track their progress. For fitness enthusiasts, the Personalized Heart Rate Zone feature offers five optimal running intensity levels based on individual physical capabilities. Moreover, there are over 100 sports modes available for tracking various activities.
The Galaxy Watch 6 Series is equipped with a 300mAh battery, offering an impressive battery life of up to 40 hours. The watches support WPC-based wireless charging for convenient recharging. Under the hood, Samsung has integrated the Exynos W930 chipset with 2GB of RAM and 16GB of storage. The watches run on the latest Wear OS 4, featuring One UI 5 Watch for a seamless user experience. Connectivity options include LTE, Bluetooth 5.3, Wi-Fi 2.4+5GHz, NFC, 5ATM and an IP68 rating, as well as GPS support.
In terms of apps and additional functionalities, the Galaxy Watch 6 and the Watch 6 Classic come equipped with Samsung Wallet, WhatsApp, and the Thermo Check apps, as previously announced. The watches will soon support the Audible app as well. Samsung Knox ensures data security, while the watches offer an improved Camera Controller and the ability to change the paired device of the Galaxy Buds 2 Pro via the Auto Switch feature. These watches are packed with features to enhance and simplify users' lives.
Price and Availability
The Samsung Galaxy Watch 6 starts at $299 (~ Rs 24,500) and the Galaxy Watch 6 Classic starts at $399 (~ Rs 32,700). Pre-booking for both models is now open, and they will be available for purchase starting from August 11. The Galaxy Watch 6 is available in 40mm (Graphite and Silver colors) and 44mm (Graphite and Gold colors) sizes. On the other hand, the Galaxy Watch 6 Classic can be found in 43mm and 47mm sizes, available in Black and Gold color options.