Samsung Galaxy SmartTag 2 Details Leaked: A Complete Redesign
Introduction
In 2021, Samsung entered the Bluetooth tracker market with its Galaxy SmartTag, offering both a Bluetooth Low Energy (BLE) variant and a BLE plus ultra-wideband (UWB) variant to compete with Apple AirTags and Tile trackers. After two years, it seems that Samsung is gearing up to launch the next iteration of its popular smart tracker. In this article, we will delve into the details about the leaked information regarding the Galaxy SmartTag 2.
Galaxy SmartTag 2 Design
In a recent certification application filed with the Federal Communications Commission (FCC), live images and detailed reports of the alleged Galaxy SmartTag 2 have emerged, revealing that Samsung is going for a complete redesign.
According to the FCC listing (ID: A3LEIT5600), the next-generation Galaxy SmartTag will feature an almost oval shape with a prominent circular cavity at the top. The purpose of this circular cavity is speculated to function as a key ring holder, simplifying its usage. Notably, the leaked image does not display any "2" branding, implying that Samsung may opt for a fresh revamp rather than a generational upgrade. However, the FCC listing does refer to the upcoming tracker as the SmartTag 2 to avoid any potential confusion.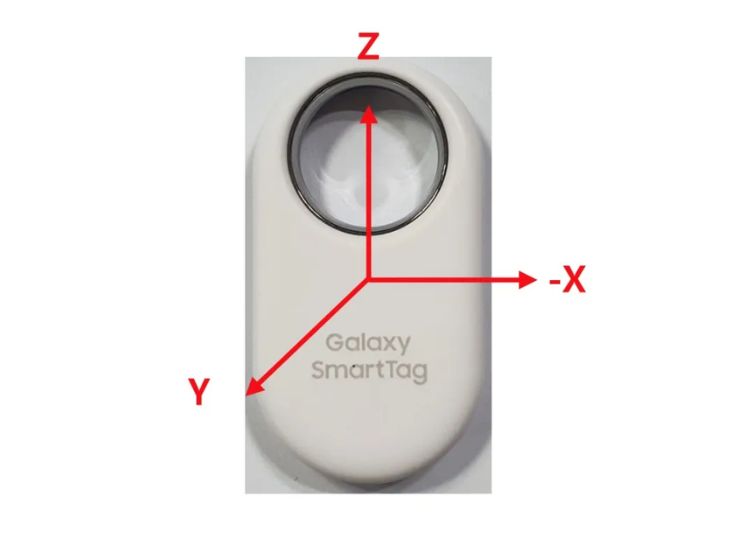 Enhanced Connectivity
The FCC listing further reveals that the Galaxy SmartTag 2 will feature Bluetooth 5.3. Interestingly, there will be only a single variant of the device available, which will support both Bluetooth 5.3 and advanced ultra-wideband connectivity. It is important to note that there won't be a base-only Bluetooth variant. The upcoming tracker is expected to integrate seamlessly with Samsung's SmartThings app, similar to its predecessor.
Expected Release
While no official launch date or timeframe has been announced for the Galaxy SmartTag 2, based on the release pattern of the first-generation tracker, expectations were initially set for it to debut alongside the Galaxy S23 lineup. However, that did not happen. As of now, it is optimistic to anticipate the device's arrival by the end of this year or possibly early next year, coinciding with the launch of the Galaxy S24 series.
We will keep you updated on the details as soon as they surface. In the meantime, share your thoughts on this redesigned Galaxy SmartTag in the comments section below.
Featured Image: Samsung Galaxy SmartTag (2021)