Samsung Galaxy Z Fold 5 and Z Flip 5: The Future of Foldable Devices
The Need for Dust Resistance in Samsung Foldables
At its recent Samsung Unpacked Event, the tech giant unveiled the highly anticipated Galaxy Z Fold 5 and Galaxy Z Flip 5 foldable devices. While these devices come with an official IPX8 water resistance rating, they lack an essential feature – dust resistance. This is concerning because foldable smartphones are inherently fragile, with their thin glass inner displays susceptible to damage. Consumers purchasing a $1,000 device rightfully expect the full premium treatment, including protection against dust.
In response to the outcry from fans about the absence of dust resistance, TM Roh, the Mobile Chief at Samsung, acknowledged the issue and assured users that Samsung is actively working on bringing dust resistance to their foldable devices. However, he also explained that achieving this feature is challenging due to the many moving parts involved in foldable devices. While efforts are being made, it may take some time before dust resistance becomes a reality.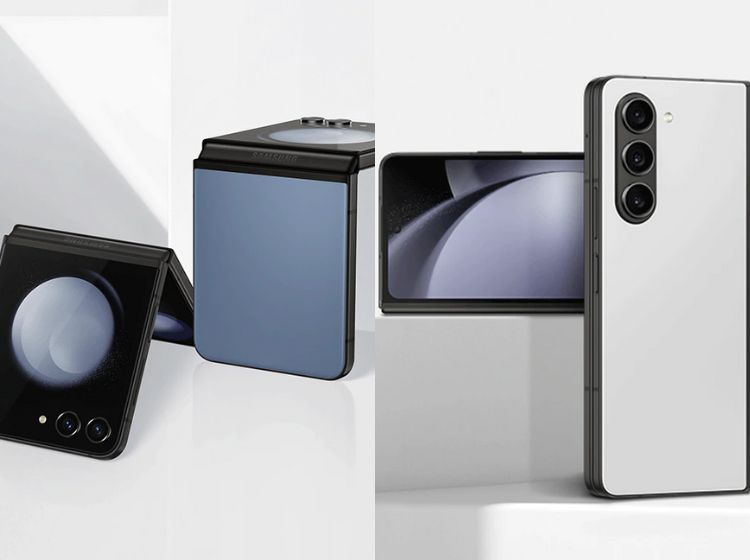 The Specifications of Galaxy Z Fold 5 and Z Flip 5
The Galaxy Z Fold 5 features a book-like design with a 7.6-inch QXGA+ Dynamic AMOLED foldable display and a 6.2-inch HD+ Dynamic AMOLED outer display. Both displays support a dynamic refresh rate of up to 120Hz. The device is equipped with a upgraded hinge mechanism that allows for a seamless closure without any gap. It runs on the powerful Snapdragon 8 Gen 2 for Galaxy chipset and offers up to 12GB of RAM and 1TB of storage capacity.
Camera-wise, the Galaxy Z Fold 5 boasts a 5-camera setup, including a 50MP primary sensor with Auto Focus and OIS, a 12MP ultra-wide lens, and a 10MP telephoto lens. The outer display houses a 10MP center punch-hole selfie camera, while the inner display features a 4MP under-display sensor. It is backed by a 4,400mAh battery with 25W fast charging support and runs on Android 13 with One UI 5.1.1.
The Galaxy Z Flip 5, on the other hand, features a clamshell-like design with a 6.7-inch 120Hz Dynamic AMOLED foldable display and a 3.4-inch 60Hz Super AMOLED outer display. The outer display now offers enhanced functionality, usability, and customization options. It is powered by the Snapdragon 8 Gen 2 for Galaxy chipset and features a dual-camera setup with a 12MP main camera and a 12MP ultra-wide lens. The device also includes a 10MP center punch-hole selfie camera and is supported by a 3,700mAh battery with 25W fast charging. It comes with One UI 5.1.1 based on Android 13.
The Outlook for Dust Resistance in Foldable Devices
Samsung's commitment to addressing the issue of dust resistance in foldable devices is commendable. With luck, the next-generation Galaxy Z Fold 6 and Z Flip 6 may come with an official dust resistance rating. However, only time will tell if Samsung can overcome the technical challenges and deliver on this promise. In the meantime, users will have to decide whether to purchase the current 5th-gen Samsung foldables without dust resistance or wait for a device with this added feature.
What are your thoughts on Samsung's latest foldable devices? Are you planning to buy the Galaxy Z Fold 5 or Z Flip 5, or are you holding out for dust resistance? Share your opinions in the comment section below!