Realme 11 5G: The Latest Addition to the Indian Smartphone Market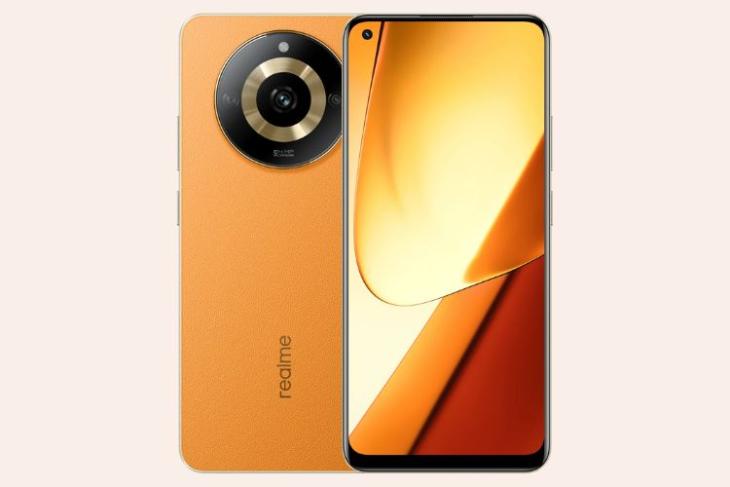 Realme 11 5G India Launch Teased!
In an exciting announcement, Realme has confirmed that the Realme 11 5G smartphone will soon be launched in India. This highly anticipated release comes after the successful introduction of the Realme Pro and the Realme Pro+ models in India earlier this year. Now, the Indian market can expect the vanilla variant, the Realme 11 5G, to make its debut. Read on to discover more about this eagerly awaited device.
Exciting Features of the Realme 11 5G
The Realme 11 5G boasts a sleek design and a plethora of impressive features. With a circular camera ring, the smartphone offers a unique look that is sure to catch attention. The smartphone is equipped with a 6.43-inch 90Hz Full-HD+ AMOLED display, providing vibrant colors and sharp visuals. The display also boasts an impressive 1000 nits of brightness, ensuring clear visibility even in bright sunlight. Powered by the MediaTek Dimensity 6020 chipset and Mali-G57 GPU, this device delivers smooth performance and efficient multitasking capabilities.
Superior Camera Capabilities
The Realme 11 5G features a dual camera setup with a 64MP primary lens accompanied by a 2MP depth sensor. This powerful camera system captures stunning photos with incredible detail and depth. Additionally, the smartphone sports an 8MP selfie shooter embedded discreetly in the front punch-hole, allowing you to capture high-quality selfies effortlessly.
Impressive Battery and Storage
Realme understands the importance of long-lasting battery life, especially for heavy smartphone users. The Realme 11 5G comes with a massive 5,000mAh battery that can easily keep up with your daily tasks and entertainment needs. Furthermore, the device supports 33W fast charging, ensuring that you spend less time waiting for your phone to recharge and more time using it.
In terms of storage, the Indian variant of the Realme 11 5G is expected to offer 8GB of RAM and up to 256GB of storage. This generous storage capacity allows you to store all your media files, apps, and documents without worrying about running out of space. The device is rumored to be available in two elegant color options: Glory Gold and Glory Black.
Stay Tuned for the Realme 11 5G Launch
Realme has promised to provide more updates and information about the Realme 11 5G in the coming days. Make sure to follow Realme's official social media channels for the latest news and announcements. We will also keep you informed about the launch date and any other significant developments. So, keep an eye out for our updates and let us know your thoughts in the comment section below.
Featured Image: Realme 11 5G