Noise Luna Ring: The Future of Smart Rings
The market for smart wearables is continuously evolving, and Indian brand boAt recently made waves with the announcement of its first smart ring. Now, Noise, another prominent player in the industry, has entered the arena with its own offering – the Luna Ring. In this article, we will explore the specifications, features, and availability of the Noise Luna Ring, which aims to revolutionize the way we interact with wearable technology.
Noise Luna Ring: Specs and Features
The Noise Luna Ring boasts a lightweight and sleek design, with a mere 3mm thickness. Crafted with a fighter-jet grade titanium build and a diamond-like coating, it exudes both durability and elegance. Furthermore, the Luna Ring is corrosion and scratch-resistant, ensuring its longevity. The smooth inner shell is hypoallergenic, guaranteeing maximum comfort for users.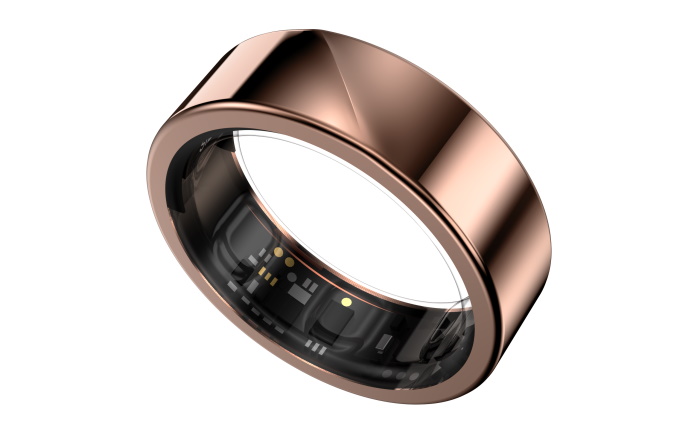 The Luna Ring is equipped with state-of-the-art features that enhance the overall user experience. It incorporates Infrared Photoplethysmography (PPG) sensors, allowing it to accurately track heart rate, SpO2 levels, sleep patterns, and body temperature. This wealth of data is seamlessly synced with the NoiseFit app, giving users detailed insights into their health and well-being.
Ensuring precision and accuracy, the Luna Ring features strategically placed bumps on the inside, ensuring direct contact between the sensors and the user's finger. Coupled with advanced in-built algorithms, these design elements guarantee accurate and reliable readings.
Boasting a remarkable battery life of up to 7 days, the Noise smart ring supports Bluetooth Low-Energy (BLE 5) technology. This enables seamless connectivity with smartphones and other devices. Additionally, the Luna Ring is water-resistant up to 50 meters, making it suitable for various activities and environments.
Price and Availability
Noise has not yet revealed the price of the Luna Ring. However, it is expected to be an affordable product, catering to a wider consumer base. For those eager to secure this groundbreaking wearable, pre-orders are now available through a priority access pass on the company's website. Priced at Rs 2,000, the pre-order package includes exclusive benefits such as a total discount of Rs 3,000 on the Luna Ring, priority shipping and delivery, free liquid and physical damage cover, and enticing bank offers. Customers who pre-order the Luna Ring will also enjoy a discount of Rs 2,000 on the Noise i1 Smart Glass, further enhancing the value proposition.
The Noise Luna Ring will be available in seven different sizes and five captivating color options, including Sunlit Gold, Rose Gold, Stardust Silver, Lunar Black, and Midnight Black. With its modern design and cutting-edge features, the Luna Ring aims to set new standards in wearable technology.
Pre-Order the Noise Luna Ring Here