Noise ColorFit Thrive: A Feature-Packed Smartwatch at an Affordable Price
Consumer tech brand Noise has recently launched its latest smartwatch, the ColorFit Thrive, in India. This comes just a week after the announcement of the ColorFit Spark. With its HD display, in-built games, and more, the ColorFit Thrive is set to impress at a price point of under Rs 2,000. Let's dive into the details of this exciting new smartwatch.
Noise ColorFit Thrive: Specs and Features
The ColorFit Thrive is perfect for those searching for a square-dial smartwatch. It features a 1.85-inch TFT HD display with 550 nits of brightness, housed within a sleek metal chassis. The smartwatch also includes a convenient functional crown on the right side, allowing easy access to various features. With over 100 cloud-based watch faces to choose from, you can customize the look of your smartwatch, pairing it with silicon bands available in different colors. Additionally, the ColorFit Thrive offers built-in games, providing entertainment on the go.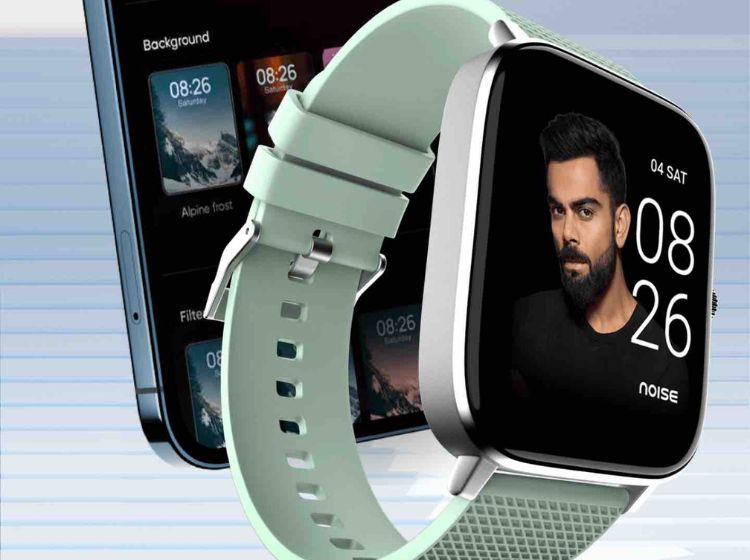 With stable Bluetooth calling, enabled by Bluetooth 5.3 and Noise's TruSync technology, the ColorFit Thrive allows you to make calls within a range of up to 10 meters. The smartwatch also offers a full-scale dial-pad and the ability to store up to 8 contacts. Additionally, the device boasts an impressive battery life of up to 7 days.
Recognizing the importance of fitness and health, the ColorFit Thrive provides 24×7 heart rate tracking, SpO2 monitoring, sleep tracking, female cycle tracking, and various sports modes. Stay connected with social media notifications, access voice assistants like Siri and Google Assistant, control your music and camera remotely, receive weather updates, and much more.
Price and Availability
The Noise ColorFit Thrive is available at a special price of Rs 1,299. Starting from July 31, you can purchase the smartwatch from the official Noise website and Flipkart. Choose from a range of attractive color options, including Midnight Blue, Silver Grey, Calm Blue, Coral Pink, Deep Wine, and Jet Black.
Get Your Noise ColorFit Thrive today on Flipkart