Microsoft Edge Removes Five Features in Latest Update
Which Microsoft Edge Features Are Going Away?
Microsoft has recently announced that it will be removing several features from its Edge browser in the upcoming update, version 117. The following features will no longer be available:
Math Solver
Picture Dictionary
Citations
Grammar Tools
Kids Mode
While these features may have been useful to some users, they were cluttering the "More Tools" menu of the browser. Microsoft has made the decision to remove them in order to enhance the overall user experience and simplify the menu.
The Edge 117 update is currently in the final testing stage and is expected to be rolled out to the public next month. Neowin.net reports that the stable channel release is planned for the second to third week of September 2023.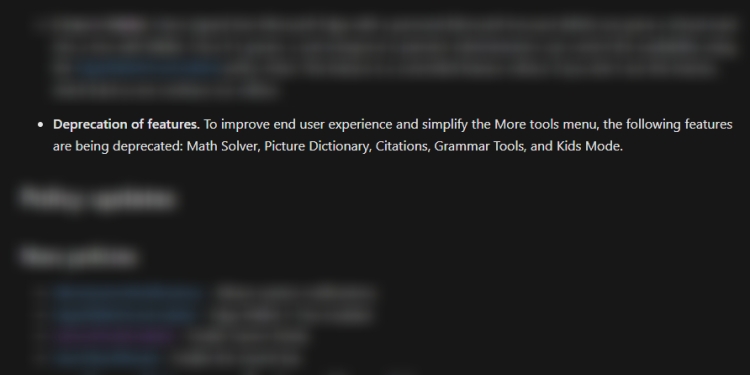 In addition to the removal of these features, Microsoft is introducing 'Smart Find' as part of its AI toolkit. This feature will enhance the search capabilities within the Edge browser, allowing users to find specific words or phrases on a webpage more efficiently by including related matches.
The update also includes improvements to the 'Microsoft Edge for Business' feature, among other changes. For more detailed information about the update, you can refer to the full release notes provided in the sources below.
We have previously covered the new AI features in Edge that enhance the user's shopping experience. If you're interested, check out our article on Microsoft Bing Edge AI shopping tools. Additionally, if you are an avid user of Bing AI, we have compiled a list of the best ways to utilize Bing AI.
What are your thoughts on Microsoft's decision to remove these features from the Edge browser? Will you miss any of them? Let us know in the comments below!