Introducing iOS 17 Journal App: Enhance Your Journaling Experience
iOS 17 Journal App Released
If you're an iPhone user, you're in for a treat! Apple has just unveiled the highly anticipated iOS 17.2 beta, which includes the brand new Journal app. The Journal app is set to revolutionize the way you document your life's precious moments. Let's take a closer look at what the iOS 17 Journal app has to offer.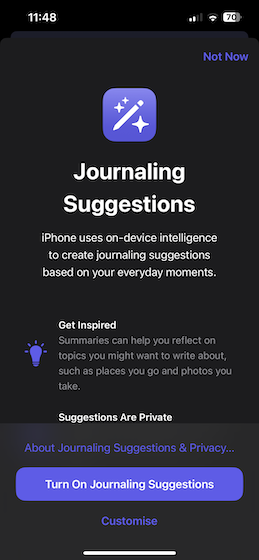 Record Your Precious Moments Effortlessly
If you're running the iOS 17.2 developer beta, you'll soon discover the Journal app on your device. The Journal app allows users to capture their precious moments using audio, video, and text-based inputs. It's a convenient and seamless way to document your daily experiences.
Stay Inspired with Journaling Suggestions
One of the standout features of the iOS 17 Journal app is the inclusion of journaling suggestions. Based on your daily activities, the app will provide prompts tailored to your interests and experiences. For example, if you've enabled location services for your photos, the app might suggest creating a journal entry with your trip photos. By leveraging on-device machine learning, the Journal app ensures that you never miss a moment worth documenting.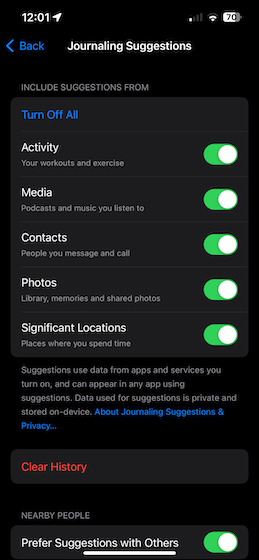 Customize Your Journaling Experience
The Journal app allows you to customize your preferences. You have the option to toggle Journaling Suggestions on or off by visiting the Settings app and selecting the Journal app. This way, you have control over the type of prompts you receive based on your activities.
Ensure the Security of Your Journals
Privacy is of utmost importance when it comes to journaling. The Journal app lets you protect your journals by locking them with either Face ID or a passcode. This ensures that your personal thoughts and memories remain for your eyes only.
Access Your Journals Across Devices
Never worry about losing your journals again. With iCloud sync integration, you can access your journals across all your devices signed in with the same Apple ID. Capture moments on your iPhone and relive them on your iPad or Mac.
Excited to try out the iOS 17 Journal app? While the app is currently available in the iOS 17.2 beta, it's expected to be widely accessible once Apple releases the stable iOS 17.2 update. In the meantime, if you're eager to start journaling, we've compiled a list of some great alternatives that you can explore.
---
Please note that this article is for informational purposes only. The images used in this article are sourced from beebom.com.