Jio True 5G Developer Platform Launched: A Game-Changer for Indian Businesses
Introduction
Reliance Jio, at their recent 2023 AGM event, has unveiled an innovative solution called the Jio Developer Platform. This platform is a game-changer as it combines advanced 5G networking, edge computing capabilities, and a wide array of Jio apps and services all in one place. This development is set to revolutionize Indian businesses. Let's delve into the details of this groundbreaking initiative.
Jio Developer Platform Offers On-Demand Network Slicing
Jio's developer platform introduces an exciting feature called on-demand network slicing. This technology allows Jio's enterprise customers to utilize a dedicated 5G network segment, known as their "personal lane." Enterprises can leverage network slicing to efficiently manage their resources and swiftly deploy their applications on Jio's multi-access edge compute locations whenever required. By joining this developer platform, businesses can enjoy numerous benefits including reduced latency, faster autonomous decision-making capabilities, and real-time edge AI. Additionally, the Jio True 5G developer platform offers new partner solutions, providing enterprises with greater opportunities to showcase their offerings to the public.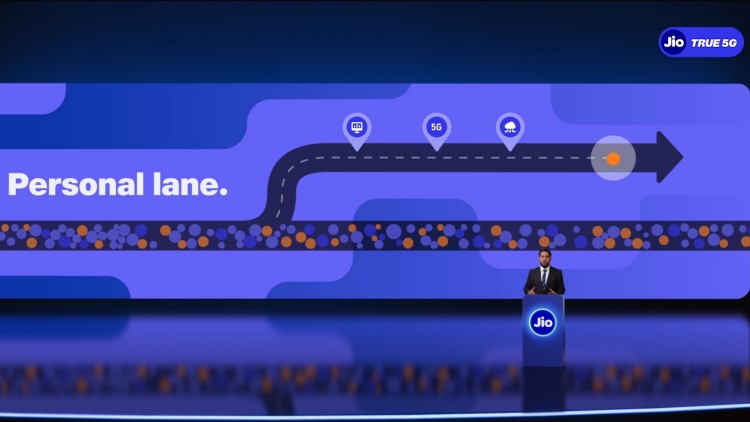 Introducing Jio True 5G Lab
Alongside the developer platform, Jio has also announced the establishment of the Jio True 5G Lab. This cutting-edge facility is located at Reliance Corporate Park in Navi Mumbai and is dedicated to accelerating the development of industrial 5G applications, shaping the future of 5G in India.
The Jio True 5G Lab presents an excellent opportunity for Reliance Jio's enterprise customers and industry partners to test and develop a wide range of 5G solutions. This facility will play a significant role in fostering future 5G innovation, enabling the collaborative creation of groundbreaking technologies that will benefit various industries.
Conclusion
The introduction of the Jio Developer Platform and Jio True 5G Lab marks a significant milestone in the development of 5G technology in India. This platform enables businesses to leverage advanced 5G networking, edge computing, and Jio's extensive app ecosystem to drive innovation and enhance their operations. With on-demand network slicing, enterprises can enjoy improved latency, faster decision-making capabilities, and real-time edge AI. The Jio True 5G Lab provides a collaborative environment for enterprises and industry partners to shape the future of 5G technology in India. It is an exciting time for businesses to explore and leverage the possibilities unlocked by Jio's revolutionary developer platform and 5G lab.
What are your thoughts on the new Jio developer platform? Are you excited about the Jio 5G lab and the potential innovations it could bring to India? Share your opinions in the comments section below.