Jabra Elite 10: Elevating the True Wireless Sound Experience
In the realm of true wireless earbuds, Jabra has always been a prominent player, known for delivering exceptional sound quality and innovative features. The latest addition to their lineup, the Jabra Elite 10, raises the bar even higher. With its advanced technology and cutting-edge features, the Elite 10 offers a truly immersive audio experience that stands out from the competition.
Specs and Features
The Jabra Elite 10 is packed with features that ensure an unparalleled listening experience. Let's take a closer look at what sets these earbuds apart:
Dolby Atmos with Dolby Head Tracking
The Elite 10 supports Dolby Atmos with Dolby Head Tracking, providing a three-dimensional, lifelike audio experience. With this technology, sound moves around you, creating a sense of depth and immersion that brings your music, movies, and games to life.
Jabra Advanced ANC
The Elite 10 features Jabra's Advanced Active Noise Cancellation (ANC) technology, which cancels out background noise up to two times more effectively than standard ANC. This ensures that you can enjoy your music without any distractions, even in noisy environments.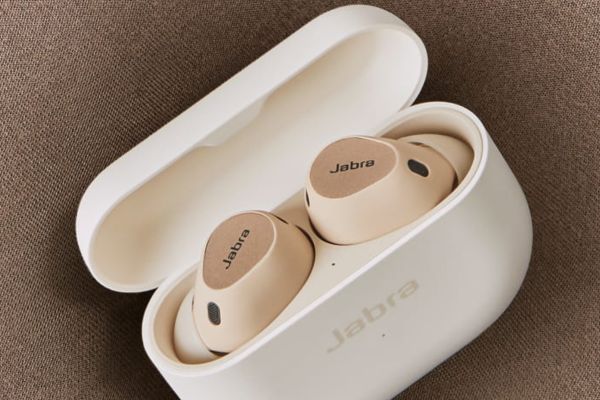 The semi-open design of the Elite 10, combined with Jabra's ComfortFit technology, ensures a comfortable fit even during extended listening sessions. You can enjoy your favorite tracks for hours on end without any discomfort or fatigue.
Long Battery Life
The Jabra Elite 10 offers an impressive battery life of up to 27 hours with ANC enabled. This means you can listen to your music all day without worrying about running out of power. Additionally, the earbuds support fast charging, allowing you to get hours of playback time with just a few minutes of charging.
Enhanced Connectivity
These earbuds also feature Bluetooth Multipoint connection, which allows you to connect them to multiple devices simultaneously. Whether you're listening to music on your smartphone or taking a call on your laptop, the Elite 10 seamlessly switches between devices, ensuring a smooth and uninterrupted audio experience.
The Jabra Elite 8 Active: Built for Durability and Performance
In addition to the Elite 10, Jabra has also launched the Elite 8 Active, a rugged pair of true wireless earbuds designed for active lifestyles. Here's what you can expect from the Elite 8 Active:
Wing-Free, Sleek Design
The Elite 8 Active impresses with its sleek design and wing-free fit, providing a comfortable and secure wearing experience. The earbuds stay in place, no matter how intense your workout or outdoor adventure may be.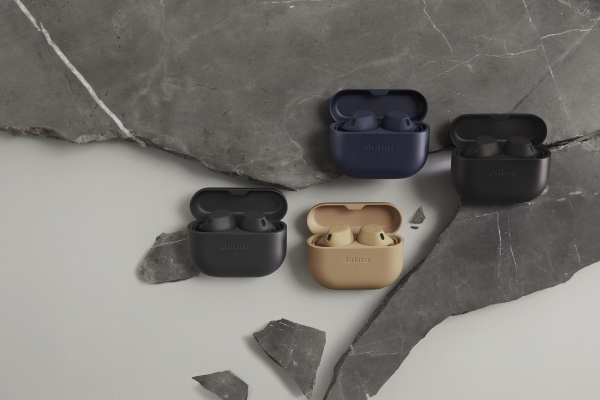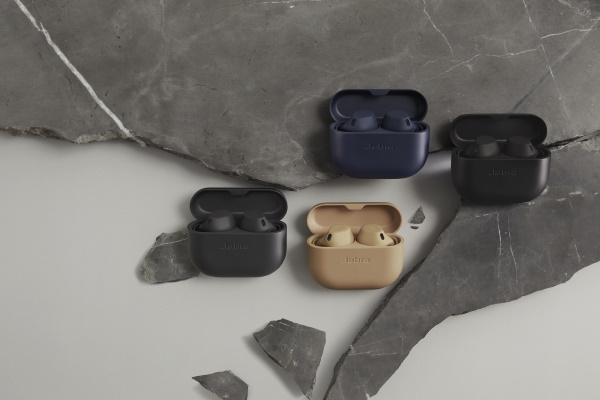 Adaptive Hybrid ANC
With Adaptive Hybrid ANC, the Elite 8 Active delivers exceptional noise cancellation, allowing you to focus on your workout or enjoy your favorite tunes without any disturbances. It intelligently adjusts the level of noise cancellation based on your environment, ensuring optimal sound quality at all times.
Extended Battery Life
The Elite 8 Active offers a total playback time of 32 hours, with 8 hours of battery life for just the earbuds. This means you can enjoy your music for extended periods without the need for frequent recharging. The charging case provides additional power, ensuring that your earbuds are always ready for use.
Price and Availability
The Jabra Elite 10 is priced at Rs 20,999 and comes in a range of stylish colors, including Cream, Cocoa, Gloss Black, and Matte Black. On the other hand, the Elite 8 Active is available for Rs 17,999 and offers color options such as Caramel, Navy, Black, and Dark Grey.
Both models will be available for purchase from leading retailers such as Amazon, Croma, and Jabra Authorized stores starting from September 20.
If you're seeking a true wireless audio experience that combines exceptional sound quality, advanced features, and durability, look no further than the Jabra Elite 10 and Elite 8 Active. Elevate your music and enjoy a truly immersive audio journey.