Hisense Introduces All-New Laser TV and 4K TVs in India
Hisense, a leading brand in the TV industry, has recently launched its highly anticipated Laser TV and a fresh line of 4K TVs in the Indian market. With a wide range of offerings, starting from below Rs 30,000 to a premium price of Rs 4,99,999, Hisense aims to cater to the diverse needs of its customers. These TVs come packed with advanced features such as high refresh rate panels, Dolby Atmos and Dolby Vision certification, and much more. Let's take a closer look at the specifications and features of these innovative TV models.
Hisense Laser TV: Cutting-Edge Specs and Features
The Hisense Laser TV stands out with its sleek design, featuring thin uniform bezels and a compact footprint. The highlight of this TV is its massive 120-inch ALR (Ambient Light Rejection) display. It supports industry-leading technologies like Dolby Vision, Dolby Atmos, and Film Maker Mode, delivering an unparalleled viewing experience. The Laser TV is also TUV-Rheinland certified, ensuring superior picture quality and eye safety. With Trichroma Laser Technology, it offers an impressive 107% BT.2020 super wide color gamut, resulting in vibrant and lifelike visuals.
In addition to its remarkable display, the Laser TV incorporates MEMC (Motion Estimation, Motion Compensation) technology and 4K UHD (Ultra High Definition) picture quality. This combination ensures a stunning visual output with a remarkable brightness of 3000 ANSI Lumens. The screen also blocks up to 85% of glare, making it suitable for brightly lit environments.
Notably, the Hisense Laser TV provides access to a wide range of global content based on your geographical location. To elevate the audio experience, the TV is equipped with powerful 40W front-firing speakers, delivering immersive sound quality that complements the stunning visuals.
The All-New Hisense 4K TVs: Unmatched Features and Performance
Alongside the Laser TV, Hisense has also launched its new lineup of 4K TVs, featuring advanced models like the A6K, the A7K, and the Tornado QLED E7K Pro. Let's explore the key features of each model:
1. Hisense A6K TV
The entry-level A6K smart TV from Hisense offers a remarkable 4K viewing experience. With Dolby Vision and HDR10+ certification, it delivers stunning visuals that are rich in detail and color accuracy. The AI Adaptive Depth technology further enhances the viewing experience by refining the image quality. The A6K TV also includes a dedicated Game Mode, allowing for smooth gameplay with advanced features like ALLM (Auto Low Latency Mode) and VRR (Variable Refresh Rate). Additionally, it comes with built-in Alexa and VIDDA Control for seamless voice commands.
2. Hisense A7K TV
The A7K TV from Hisense embraces the power of Google TV support. It features a high refresh rate panel of 120Hz HRR (High Frame Rate), coupled with Dolby Vision and Dolby Atmos certification. The TV boasts a JBL-certified 61W built-in Woofer, delivering exceptional audio quality. With AI Adaptive Depth and Pixel Tuning technology, this TV ensures an optimal visual experience. It also offers an Adaptive Light Sensor, along with an AI Sports Mode. The A7K TV can effortlessly connect to popular smart home platforms such as Google Home and Apple AirPlay. Running on VIDAA Smart OS, it provides an intuitive and user-friendly interface. Gaming enthusiasts will appreciate the dedicated Game Mode with ALLM, VRR, and e-ARC support.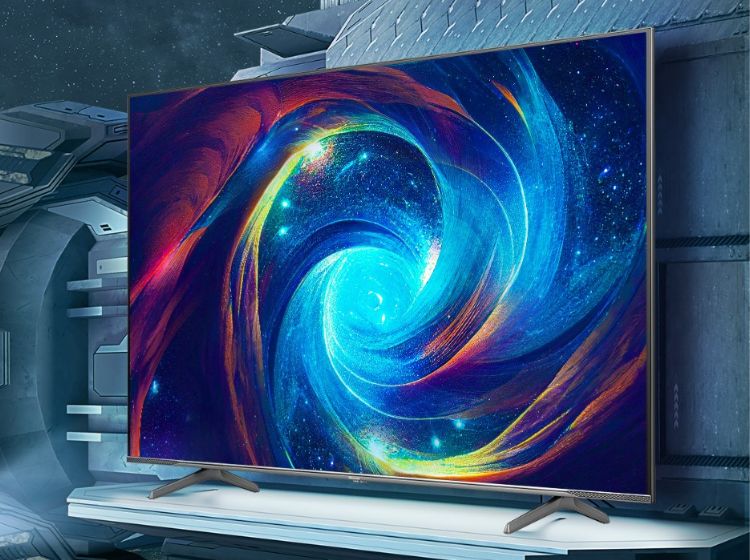 3. Hisense Tornado QLED E7K Pro TV
Designed to provide an exceptional gaming experience, the Tornado QLED E7K Pro TV sports a 10-bit 4K QLED display with a refresh rate of up to 240Hz. It is equipped with Dolby Vision and Audio certification, ensuring stunning visuals and immersive sound quality. The Quantum Dot color technology enables the TV to produce an astonishing 1.07 billion colors with accurate color reproduction. The Tornado QLED E7K Pro TV also features built-in woofers and supports AMD FreeSync Premium, minimizing screen tearing and ensuring smooth gameplay. With features such as ALLM, VRR, e-ARC, and a range of connectivity options including USB ports, Bluetooth 5.1, and dual-band Wi-Fi, this TV offers a comprehensive gaming experience.
Price and Availability
The Hisense Laser TV and the Tornado QLED E7K Pro 4K TV models will be available for purchase on Amazon, while the A7K TV can be purchased exclusively through Flipkart. Both Amazon and Flipkart will offer the A6K TV for sale. The sale is set to commence on July 15, giving consumers the opportunity to acquire these cutting-edge TVs. The prices for the new Hisense TV range are as follows:
Hisense A6K TV: Rs 28,999
Hisense A7K TV: Rs 47,999
Hisense Tornado QLED E7K Pro TV: Rs 49,999
Hisense Laser TV: Rs 4,99,999
With its remarkable features, stunning visuals, and competitive pricing, Hisense aims to revolutionize the TV industry in India. Whether you're a gaming enthusiast, a movie buff, or simply seeking an immersive TV viewing experience, Hisense has something to offer for everyone.
Featured Image: Hisense Laser TV