New Google Accessibility Features to Improve User Experience
Google is constantly striving to enhance the accessibility of its apps by introducing new features. The recent updates include improvements to Google Maps, Search, and Chrome, aimed at making the user experience more inclusive and convenient. Let's take a closer look at these new enhancements:
1. Finding Businesses Owned by the Disabled
In a commendable effort to promote inclusivity, Google Maps now allows users to search for businesses owned by individuals with disabilities. Business owners can add this attribute to their profiles, making it visible on their listings in Google Maps and Search. This feature adds to the existing attributes that highlight businesses owned by Asians, Blacks, Latinos, LGBTQ+ individuals, veterans, and women.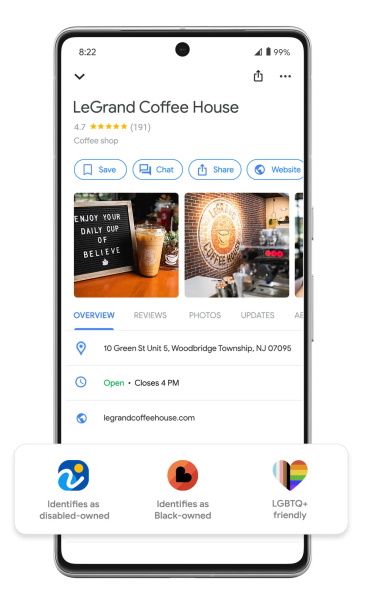 2. Lens Feature with Screen Reading Capabilities
The Lens feature in Google Maps now offers screen reading capabilities to provide visually impaired users with more information about a particular place through audio. Initially, this feature will be available only on iOS, with plans to roll it out for Android users later this year.
3. Stair-Free Routes on Google Maps
Google Maps now introduces the option to view stair-free routes when obtaining directions to a specific destination. This feature is especially useful for individuals with luggage or mobility issues who cannot climb stairs. It complements the existing wheelchair-accessible transit routes. Additionally, Google Maps will display more wheelchair-accessible information regarding businesses and place pages on Android Auto and vehicles equipped with built-in Google integration.
4. Chrome's Address Bar Typo Identification
In a bid to enhance user search experience, Google Chrome for Android and iOS now identifies typos in the address bar. This functionality was initially introduced for the web version. By highlighting and suggesting potential corrections for misspelled URLs, Google Chrome makes it easier for users to navigate the web.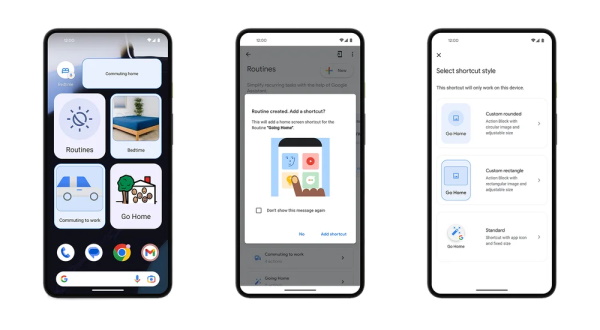 5. Customizable Assistant Routine with Action Blocks
People with cognitive disabilities can now personalize Google Assistant Routine using Action Blocks. This feature allows users to create customized routines that assist them in completing daily tasks effectively. By offering customization options, Google aims to empower individuals with cognitive disabilities and provide them with greater independence.
6. Magnifier App for Better Readability
Google has introduced the Magnifier app, designed to enhance readability by employing the phone's camera to zoom in on objects, text, or small details. Users can adjust color filters, brightness, and contrast to optimize their reading experience. The Magnifier app is currently available for download on Pixel 5 and above via the Google Play Store, excluding the Pixel Fold.
These new accessibility features introduced by Google will undoubtedly enhance the user experience across its various platforms. By prioritizing inclusivity and convenience, Google aims to make technology more accessible to all users, regardless of their abilities.