Fire-Boltt Solace: A Stylish and Affordable Smartwatch
Fire-Boltt has recently launched its latest addition to the luxury collection of smartwatches in India – the Solace. Priced below Rs 3,000, this smartwatch offers a premium design and a wide range of features, making it an attractive option for budget-conscious consumers. Let's dive into the details of this impressive device.
Fire-Boltt Solace: Specs and Features
The Solace smartwatch boasts a sleek stainless steel design that adds a touch of elegance to your wrist. It features two pusher buttons and a rotational crown, enhancing both functionality and style. The watch sports a 1.32-inch round HD display with a screen resolution of 360×360 pixels, ensuring clear and vibrant visuals.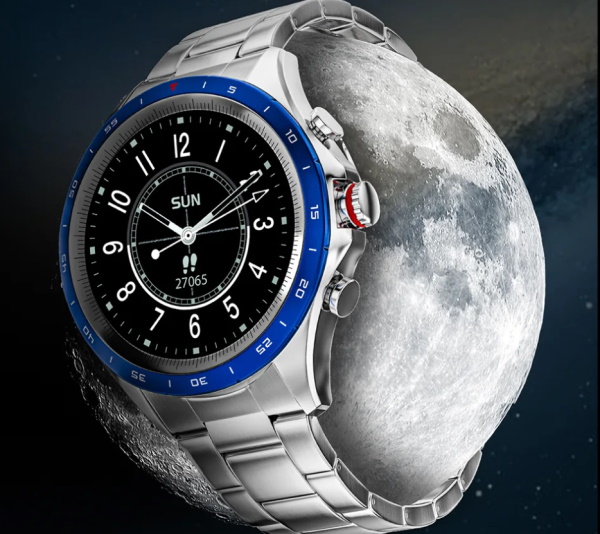 One of the standout features of the Solace smartwatch is its comprehensive health tracking capabilities. With a 24×7 heart rate sensor, sleep tracker, period tracker, and SpO2 monitor, it provides you with invaluable insights into your well-being. Additionally, this smartwatch offers an impressive selection of over 120 sports modes, enabling you to monitor various activities including walking, running, rock climbing, and skateboarding. It also tracks steps, calories, and distance, giving you a holistic view of your fitness journey.
Equipped with Bluetooth Calling, the Fire-Boltt Solace allows you to make and receive calls directly from your wrist. It features a built-in speaker and microphone, along with quick dial pad access and call history. The device is powered by a 230mAh battery that delivers up to 5 days of runtime and an impressive standby time of 15 days, ensuring uninterrupted usage.
In addition to its health and communication features, the Solace smartwatch offers a range of convenient functionalities. Get weather updates, receive smart notifications, control your camera and music remotely, and utilize essential tools such as a calculator, alarm, timer, and stopwatch. The watch also provides seamless access to voice assistance through Google Assistant or Siri and offers support for over 100 cloud-based watch faces. Furthermore, it comes with an IP67 rating, making it resistant to water and dust.
Price and Availability
The Fire-Boltt Solace is priced at Rs 1,999 and is available for purchase on the official Fire-Boltt website starting from September 12. It comes in a variety of color options including Gold, Blue, Black, Silver, and Gold Silver.
If you're in search of an affordable yet stylish and feature-packed smartwatch, the Fire-Boltt Solace is an excellent choice. Embrace the world of wearable technology and make a statement with this impressive timepiece.