Fire-Boltt Commando: The Ultimate Rugged Smartwatch with AMOLED Display and Bluetooth Calling Support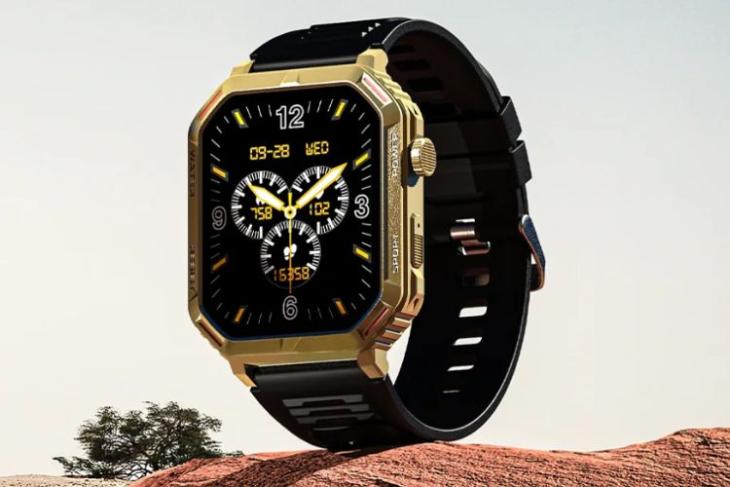 Fire-Boltt Commando: Specs and Features
The Fire-Boltt Commando is the newest addition to the rugged smartwatch lineup by Fire-Boltt in India. It offers a range of impressive features at an affordable price point, including an AMOLED display, Bluetooth Calling support, and much more. Let's dive into the details:
Designed with a square dial featuring octagonal corners, the Fire-Boltt Commando resembles the iconic Apple Watch Ultra. It boasts a 1.95-inch AMOLED screen with a screen resolution of 410×502 pixels and a brightness of 500 nits. The smartwatch also offers an always-on display (AOD) functionality and lets you choose from multiple watch face options.
Equipped with advanced health tracking capabilities, the Fire-Boltt Commando enables you to monitor your heart rate, blood oxygen levels, and sleep patterns. It also includes an integrated menstrual cycle tracker. Additionally, the smartwatch features an impressive range of sports modes, with over 123 options to track various activities such as running, cycling, and more. It provides basic functionality to measure steps taken, calories burned, and distance covered.
The Fire-Boltt Commando features a built-in microphone and speaker, allowing you to make Bluetooth Calls directly from your wrist. You can easily access call logs, dial pad, and phone numbers from the watch itself. In Classic mode, the smartwatch offers a battery life of up to 8 days, while in standby mode, it can last for an impressive 25 days. With Bluetooth Calling enabled, the battery can run for approximately 5 days on a single charge.
In addition to its health and communication features, the Fire-Boltt Commando provides various utility functions. It keeps you updated with weather information, sends reminders for sedentary behavior and water intake, and delivers smart notifications. Other notable features include an alarm clock, stopwatch, Find My Phone, and remote access to your paired phone's camera and music library.
Furthermore, the Fire-Boltt Commando offers voice assistance through Google Assistant or Siri and has an IP68 rating for water and dust resistance, making it suitable for various outdoor activities.
Price and Availability
The Fire-Boltt Commando is priced at an introductory offer of Rs 2,999 and can be purchased through Flipkart and Fireboltt.com, starting from August 31. It comes in a range of color options, including Camo Grey, Black, Gold Black, Camo Green, and Orange.