Introducing Crossbeats Nexus: An Affordable Smartwatch with Innovative Features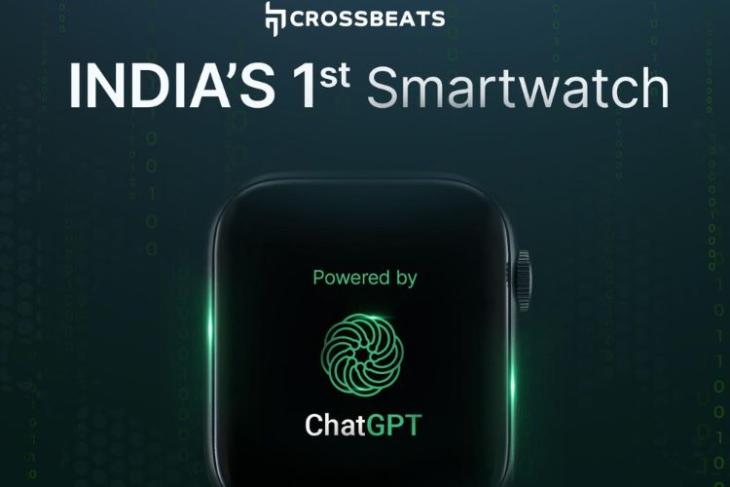 Crossbeats Nexus: Specs and Features
Indian wearable brand Crossbeats has unveiled its latest smartwatch, the Nexus. Priced under Rs 5,000, this affordable device comes packed with cutting-edge features that set it apart from competitors in its price range.
The Nexus smartwatch boasts a sleek metallic chassis and a convenient rotating crown that facilitates easy navigation. One of its standout features is the 2.01-inch AMOLED display, which includes a unique 'Dynamic Island' reminiscent of Apple's latest iPhone models. While specific details about its capabilities remain undisclosed, this integrated feature is expected to display notifications and other relevant information.
Another notable addition to the Nexus is the inclusion of ChatGPT conversational AI, which has gained significant popularity in the tech industry. Additionally, the smartwatch offers an Ebook reader, making it a versatile companion for book lovers. Fitness enthusiasts will appreciate its support for GPS Dynamic Route tracking and an altimeter, enabling them to keep track of their workouts and outdoor activities effectively.
Co-Founder of Crossbeats, Archit Agarwal, expressed his excitement about the new product, stating, "We're embarking on an exciting journey into innovative, purpose-driven solutions with the launch of Crossbeat Nexus. We are also looking forward to making substantial investments in state-of-the-art manufacturing facilities, incorporating cutting-edge technology. These advancements will empower us to manufacture consumer technology products of exceptional quality, aligning with the most stringent global standards."
While specific details about health features are yet to be revealed, it is anticipated that the Nexus will include a heart rate monitor, a SpO2 sensor, a sleep tracker, and possibly a blood pressure monitor. Additionally, users can expect the ability to track steps, calories burned, and overall distance covered. The smartwatch is also likely to support Bluetooth Calling, offer a wide range of watch faces for customization, and possess an IP rating for water and dust resistance.
Price and Availability
The Crossbeats Nexus is competitively priced at Rs 5,999, making it an affordable option for consumers seeking a feature-rich smartwatch. It is currently available for pre-booking at a special price of Rs 999. Although exact availability details have not been disclosed, the smartwatch is expected to hit the market in time for Diwali. Customers can choose between elegant Black and Silver color options to suit their personal style.
With its impressive combination of innovative features, stylish design, and budget-friendly price, the Crossbeats Nexus is poised to capture the attention of tech enthusiasts and fashion-conscious consumers alike. Stay tuned for further updates on this exciting new addition to the smartwatch market.