boAt Enigma Series: The Perfect Blend of Style and Technology
The new boAt Enigma smartwatch range has taken the Indian market by storm. This premium collection includes four stunning models – the Enigma X500, Enigma X600, Enigma Z30, and Enigma R32, all priced below Rs 5,000. Let's delve deeper into the features and prices of these impressive smartwatches.
boAt Enigma Series: Specs and Features
The boAt Enigma X500 showcases the unique 'Compass' bezel design and boasts a round 1.43-inch AMOLED display. Equally impressive, the Enigma X600 features a 1.43-inch round AMOLED screen with a screen resolution of 466×466 pixels and the Always-on functionality. The Enigma Z30, on the other hand, sports the elegant 'Time Elapsed' bezel design. Both models come with a sleek metallic finish and stylish straps. For women seeking sophistication, the Enigma R32 stands out with its 1.43-inch AMOLED display, available in Antique Gold Finish, Heirloom Silver Finish, and Gold and Diamond Studded finishes. Additionally, all four models offer a wide range of 100+ watch face options to suit your personal style.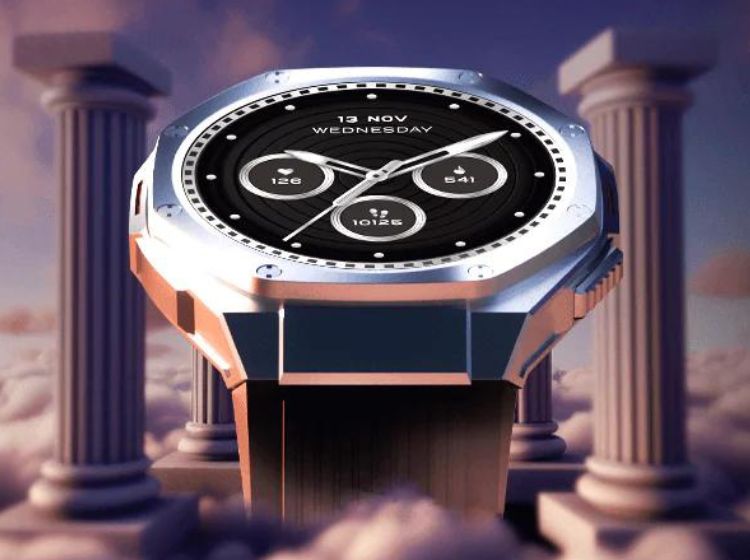 One of the standout features of the boAt Enigma series is the Bluetooth Calling functionality, which allows users to make calls directly from the smartwatch itself. With an inbuilt microphone and speaker, you can have conversations wherever you go. In terms of battery life, these smartwatches offer an impressive 7 days of usage on a single charge and up to 30 days of standby time.
Aman Gupta, Co-founder & CMO of boAt, expressed his excitement about the Enigma series, stating, "With the launch of 'Enigma,' boAt ascends into the world of luxury smartwatches, exemplifying our commitment to seamlessly blending style and cutting-edge technology, signifying our entry into the premium wearables market."
In addition to their stylish design and advanced features, the Enigma smartwatches come packed with fitness tracking capabilities. They include multiple sports modes, a heart rate monitor, a SpO2 monitor, and a sleep tracker. Other functionalities include remote camera and music controls, weather updates, smart notifications, Find My Phone, and much more. Moreover, these smartwatches support voice assistance through Google Assistant or Siri and boast an impressive IP67 rating for water and dust resistance.
Price and Availability
The boAt Enigma smartwatch series is attractively priced, starting from Rs 3,499 and going up to Rs 4,299. These stunning timepieces can be purchased on popular e-commerce platforms like Amazon and Flipkart, as well as the official boAt website, starting from September 15. Selected offline stores will also carry the Enigma series. Furthermore, boAt offers a one-year warranty for these smartwatches, ensuring peace of mind for customers.