BenQ EC2-CW ZOWIE: The Ultimate Gaming Mouse for Esport Players in India
Are you an Esport player in India looking to enhance your gaming skills? Look no further than the BenQ EC2-CW ZOWIE wireless gaming mouse. Designed specifically for gamers, this high-performance mouse offers a range of features that will give you the competitive edge you've been searching for. From its ergonomic design to its adjustable DPI and customizable buttons, the BenQ EC2-CW ZOWIE is a must-have accessory for any serious gamer. In this article, we'll delve into the specs and features of this impressive gaming mouse and explore why it's the perfect choice for Esport players in India.
BenQ EC2-CW ZOWIE: Specs and Features
The BenQ EC2-CW ZOWIE gaming mouse is asymmetrically designed to cater to the needs of gamers. The unique shape and placement of the buttons allow for easy accessibility, while the ergonomic design ensures a comfortable grip and hand posture during long gaming sessions. The top of the mouse follows the natural curvature of your hand, providing added comfort and allowing for easy maneuverability with your fingers.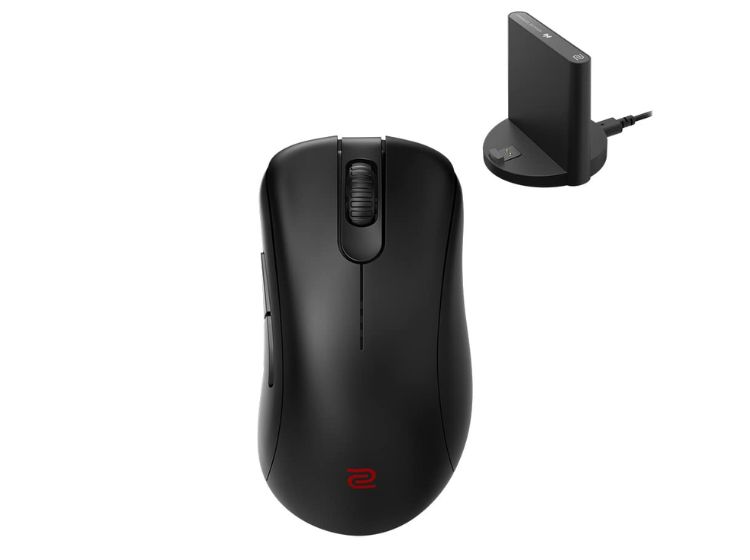 This wireless gaming mouse features 5 buttons and a 24-step scroll wheel, giving you complete control over your gameplay. The two side buttons, intuitively placed for easy access with your thumb, allow for quick and seamless actions. The mouse is equipped with a 3370 sensor that offers adjustable DPI from 400 to 3,200, ensuring precise tracking accuracy and minimal latency. Depending on the type of USB used (USB 2.0 or USB 3.0), the USB Report Rate can vary between 125 to 1,000Hz.
One of the standout features of the BenQ EC2-CW ZOWIE is its customizable lift-off distance. With the option to choose between low, medium, and high lift-off distances, you can reduce fatigue in your flexor carpi ulnaris (FCU) muscle, enhancing your overall performance. Additionally, the Click Response Time (CRT) can be adjusted between Fast and Normal, allowing you to customize the mouse's responsiveness to match your preferences.
Price and Availability
The BenQ EC2-CW ZOWIE wireless gaming mouse is available for purchase on Amazon, priced at Rs 14,990. It comes in the sleek and stylish Matt Black color option and offers small, medium, and large size options to suit your hand size and grip preference.
Don't miss out on the opportunity to elevate your gaming experience with the BenQ EC2-CW ZOWIE. Get yours today and join the ranks of professional Esport players in India who rely on this cutting-edge gaming mouse to dominate the competition.