ASUS ROG Swift OLED Monitors: Pushing the Boundaries of Gaming
Asus, a brand known for its exceptional gaming monitors, has once again raised the bar with the launch of two cutting-edge OLED monitors at Gamescom 2023. With their impressive specifications, these monitors are set to revolutionize the gaming experience. Let's dive into the details of these exciting new releases.
Asus ROG Swift OLED PG32UCDM: Unleashing Extraordinary Performance
The flagship model, the ROG Swift OLED PG32UCDM, is a game-changer in every sense. It combines a stunning 4K resolution with an ultra-smooth 240Hz refresh rate, making it the perfect gaming companion. Whether you're an esports enthusiast seeking a high refresh rate or a single-player gamer craving crystal-clear visuals, this monitor caters to all your needs.
With its Quantum Dot OLED panel, the ROG Swift OLED PG32UCDM stands out from other OLED monitors in the market. It boasts the title of the world's first 32-inch 4K 240Hz OLED display. Furthermore, the inclusion of a graphene film and a custom passive heatsink enables the monitor to maintain optimal performance without the need for a fan. This innovative design allows the panel to achieve a peak brightness of 1000 nits while maintaining a slim profile.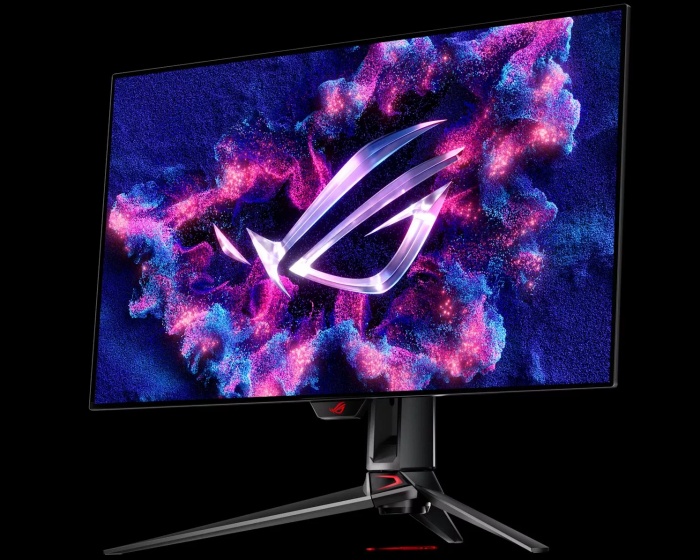 Compared to IPS panels, the ROG Swift OLED PG32UCDM offers significantly lower response times due to its OLED technology. Asus claims an impressive 0.03ms response time, resulting in smoother motion and reduced motion blur. This monitor is also compatible with both Nvidia G-Sync and AMD Freesync technologies, ensuring tear-free and stutter-free gaming experiences. In terms of connectivity, it features HDMI 2.1 and DisplayPort 1.4 ports.
Asus ROG Swift OLED PG34WCDM: Immersive Ultrawide Gaming
The Asus ROG Swift OLED PG34WCDM is the second monitor unveiled at Gamescom 2023. This curved display boasts an ultrawide 21:9 aspect ratio, providing gamers with an immersive viewing experience. The 800R curve enhances immersion and visibility, making every gaming session more captivating.
Although this monitor does not feature Quantum Dot technology, it still delivers exceptional performance thanks to its OLED panel. With a peak brightness of 1300 nits, the visuals are vibrant and dynamic. It should be noted that the ROG Swift OLED PG34WCDM utilizes WOLED (White OLED) technology instead of QD-OLED (Quantum Dot OLED), allowing for greater peak brightness. While this technology is effective, it does not offer the same level of clarity as Quantum Dot panels. In terms of connectivity, the monitor supports DisplayPort 1.2, HDMI 2.1, and USB Type-C PD Charging, making it compatible with the ROG Ally handheld console.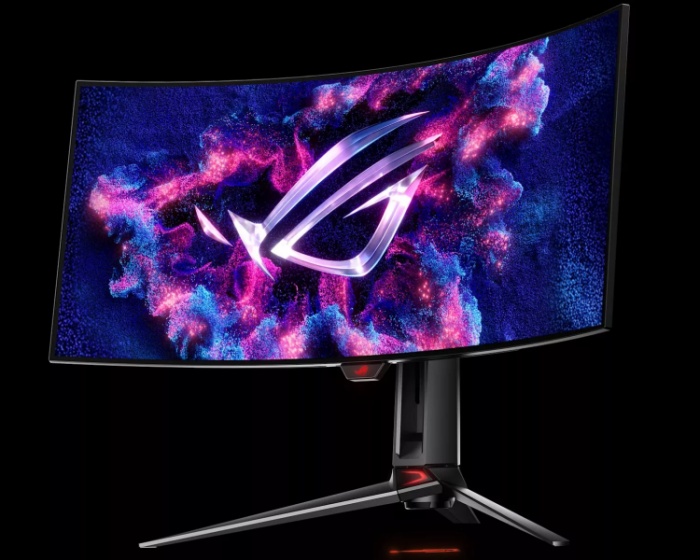 Price and Availability: What to Expect
Pricing details for the ROG