Asus CX1 Chromebook Series: Affordable Laptops with Impressive Features
Introducing the all-new CX1 Chromebook series from Asus, consisting of the CX1400, CX1400 Flip, and CX1500 models. These laptops offer a range of impressive features at an affordable price point, making them an excellent choice for both work and play. With a lightweight design, Wi-Fi 6 support, and more, let's take a closer look at what these Chromebooks have to offer.
Asus Chromebook CX1 Series: Specs and Features
The Asus Chromebook CX1 series comprises three models: the CX1400 (CX1400CKA), the CX1400 Flip (CX1400FKA), and the CX1500 (CX1500CKA). The CX1400CKA and CX1400FKA feature a 14-inch anti-glare display with up to 250 nits of brightness and Full HD resolution. Additionally, the CX1400 Flip model comes with a touchscreen, enhancing the user experience. On the other hand, the CX1500CKA boasts a larger 15.6-inch anti-glare screen with 220 nits of brightness and a 16:9 aspect ratio.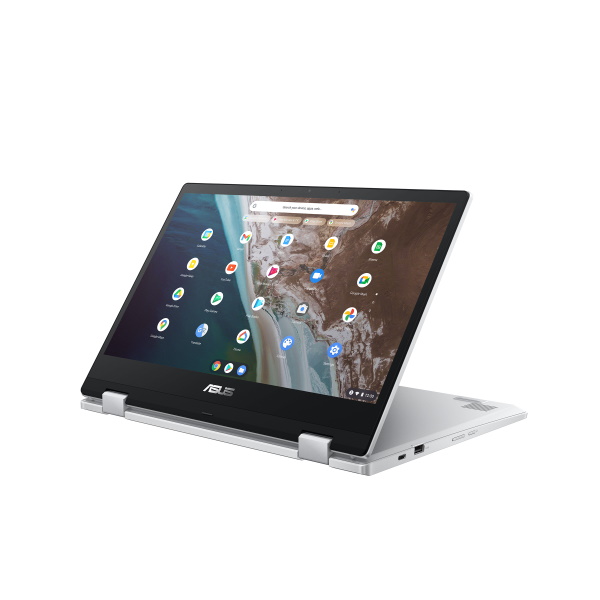 Asus Chromebook CX1400 Flip
All models are powered by the Intel Celeron N4500 processor paired with Intel UHD graphics, ensuring smooth performance. They offer up to 8GB of LPDDR4X RAM and up to 128GB of eMMC storage for seamless multitasking and ample storage space. The connectivity options include two USB 3.2 Gen 1 Type-C ports, two USB 3.2 Gen 1 Type-A ports, a 3.5mm combo audio jack, a microSD card reader, Wi-Fi 6 (with Asus Wi-Fi Master), and Bluetooth 5.2 for seamless connectivity.
With a robust battery life, the CX1400CKA and CX1400FKA models are equipped with a 50Wh battery, while the CX1500CKA model features a 42Wh battery. On a single charge, these laptops can provide up to 11 hours of usage, ensuring that you can stay productive throughout the day. Operating on Chrome OS, these Chromebooks offer a user-friendly interface and seamless integration with Google services.
In terms of additional features, the Asus Chromebooks come with a built-in 720p web camera for video calls and conferences. The chiclet keyboard provides comfortable typing, and the dual stereo speakers (2W each) offer immersive audio quality for a better entertainment experience. The inclusion of a Titan C security chip ensures data security and protection against online threats. Moreover, users can access Google Assistant for voice commands and hands-free assistance. As an added bonus, the Asus Chromebook CX1 series includes a 12-month Google One subscription, providing you with 10GB of cloud storage across Google Drive, Gmail, and Google Photos.
Price and Availability
The Asus Chromebook CX1 series is priced at Rs 21,990 and will be available for a limited-period introductory offer starting at Rs 18,990. You can purchase these Chromebooks from Flipkart, making it convenient and accessible for users in India.
In conclusion, the Asus CX1 Chromebook series offers a fantastic combination of affordability and impressive features. Whether you need a reliable laptop for work or for entertainment purposes, these Chromebooks are designed to meet your needs. With their lightweight design, powerful performance, and seamless connectivity, the Asus CX1 Chromebooks are a solid choice for anyone in search of a reliable and stylish laptop.