Apple Watch X: The Special Edition Smartwatch for the Device's 10-Year Anniversary
The Apple Watch has come a long way since its initial release in 2015. Now, as we eagerly await the launch of the much-anticipated Apple Watch Series 9, leaks suggest that it will only bring minor changes compared to its predecessor. However, recent revelations from Bloomberg's Mark Gurman indicate that Apple has something truly exciting in store for its next smartwatch release.
Introducing Apple Watch X: A Special Edition to Celebrate a Milestone
In his latest PowerOn Newsletter, Mark Gurman has disclosed that Apple is planning to launch a special edition smartwatch called "Apple Watch X" in the next couple of years, between 2024 and 2025, to commemorate the device's 10-year anniversary. Gurman believes that the Apple Watch X will be the most significant overhaul yet, just like the iPhone X, which introduced the notch to the iPhone lineup.
The Apple Watch X is rumored to feature a thinner chassis and a brand-new band system. This means that the older Apple Watch bands will not be compatible with the upcoming smartwatch, which is a departure from the compatibility that has been maintained since the first Apple Watch's release.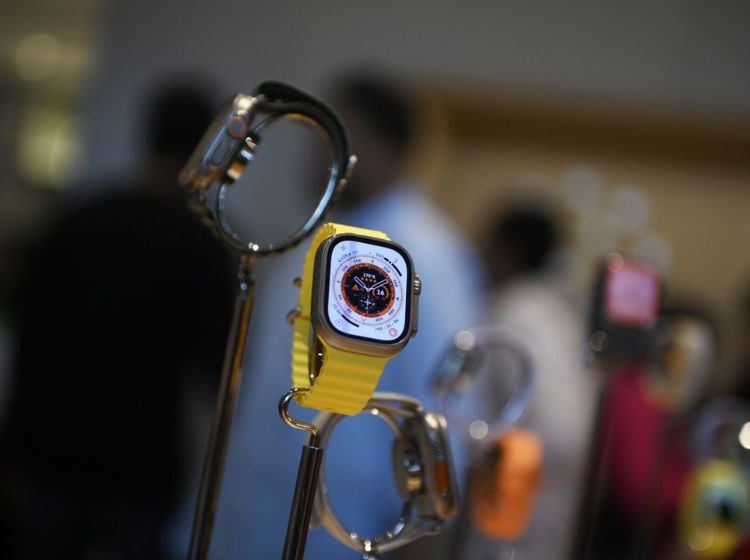 In addition, Apple is reportedly exploring the possibility of incorporating a Magnetic Band Attachment System to the Apple Watch X. This new attachment system is believed to be more practical and could free up space within the smartwatch for a larger battery or other internal components. However, it is still uncertain whether this feature will make its way into the final design of the Apple Watch X.
Furthermore, the Apple Watch X may also showcase some groundbreaking features, such as a microLED display and blood pressure tracking. If these rumors hold true, it would mark a significant leap forward in terms of technology and health monitoring capabilities.
As for the release date, the Apple Watch X is expected to arrive sometime in the years 2024 and 2025. However, it is important to note that earlier leaks regarding the microLED display suggest that the device might not be available until the second half of 2025. While we await the arrival of the Apple Watch X, it's worth looking forward to the launch of the Apple Watch 9 and the next-gen Apple Watch Ultra as well. These devices are speculated to feature an upgraded S9 chipset for improved performance, along with new color options like dark titanium and pink.
Overall, Apple's commitment to innovation and pushing the boundaries of smartwatch technology is evident with the upcoming Apple Watch X. The special edition smartwatch promises to be a game-changer, delivering a complete revamp and exciting new features. As Apple enthusiasts, we cannot wait to see what the future holds for Apple's iconic wearable device.
Featured image: Apple Watch Series 8