AMD Radeon GPU Detective Tool: Troubleshooting GPU Crashes Made Easy
Graphics cards, including AMD's Radeon GPUs, often face driver issues, bugs, and stability concerns. While frequent driver updates can help resolve these issues, crashes during gaming or regular usage may not always be driver-related. To assist users in troubleshooting GPU crashes, AMD has recently introduced the Radeon GPU Detective Tool. In this article, we will explore the features of this tool and learn how to utilize it effectively.
Understanding the Importance of the Radeon GPU Detective
Troubleshooting graphics cards and PC components can be a daunting task for users. The AMD Radeon GPU Detective Tool, also known as RGD v1.0, simplifies the process of identifying the cause of GPU crashes. By enabling the tool's 'Crash Analysis' mode, users can deliberately reproduce a GPU crash. When a crash occurs, the tool generates a log file containing detailed information about the crash event.
The log file becomes invaluable in pinpointing the root cause of the GPU crash. For example, in the case of a crash caused by a 'page fault', the log file will contain details about the offending virtual address and a timeline of memory events. At present, the Radeon GPU Detective Tool supports the Direct3D12 API. However, support for DirectX9, DirectX11, and Vulkan APIs may be added in the future.
How the Radeon GPU Detective Tool Works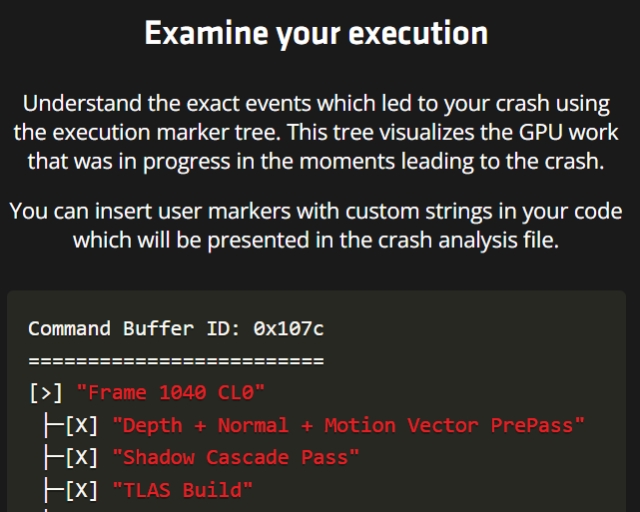 Compatibility and Requirements
The Radeon GPU Detective Tool is primarily designed for developers. However, it serves as a valuable resource for anyone experiencing GPU crashes with AMD RX 6000 or RX 7000 series graphics cards. It is expected that AMD will expand the tool's functionality to include other GPUs such as the RX 5000 series and AMD Ryzen APUs.
To use the Radeon GPU Detective Tool, make sure you have the latest Adrenalin drivers installed, specifically version 23.7.2 or above. The tool is part of the Radeon Developer Tool Suite (RDTS), which can be downloaded from the official GPUOpen website. The RDTS is an open-source toolkit, and the Radeon GPU Detective Tool's GitHub repository is publicly available for reference.
We hope this article has provided you with valuable insights into AMD's Radeon GPU Detective Tool and its benefits in troubleshooting GPU crashes. Let us know your thoughts on this tool in the comments section below. If you are interested in graphics card recommendations, we have also compiled a list of the best graphics cards from both NVIDIA and AMD.